Snorkeling is one of the most popular activities in Phu Quoc because of the beautiful and diversified coral. It is a great opportunity for you to discover the colorful underwater life.
This is an activity liked by a lot of tourists because the whole family could enjoy, either as a simple beach activity or a day trip. Snorkeling is easy, and the interesting thing is that there is no limitation about age. It is not necessary for you to be sporty or fit for snorkeling; even just non-swimmers could do it by taking on a life-vest. What you need to do is floating and watching the coral and fish around.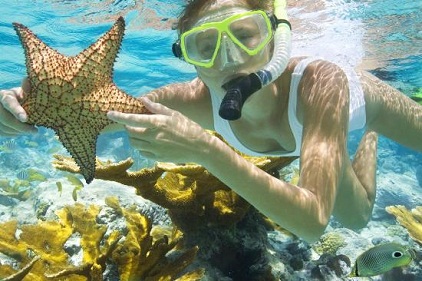 When it comes to tips on snorkeling in Phu Quoc Island, you do not have to dive into the deep waters miles from seashore in order to experience the amazing underwater life of Phu Quoc because there are multiple snorkeling spots near the shore for you to comfortably discover. Nonetheless, if you would like to experience snorkeling in An Thoi islands, it might be the best for you to join in a tour.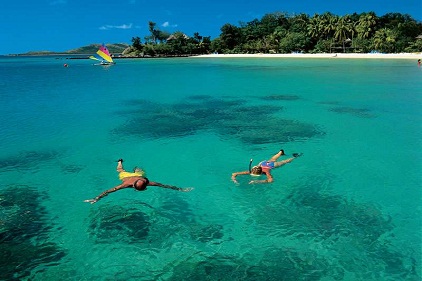 It is worth noting that though there are plenty of sites for tourists to get their feet wet, such as at Long Beach, Ganh Dau Beach, and Sao Beach – where they could find a great amount of underwater life nearby the shore. However, if you would like to enjoy some privacy while snorkeling, then head to the great patch of coral at Thom village, at the north east area of the island. Luckily, there is very little or even no sea traffic here.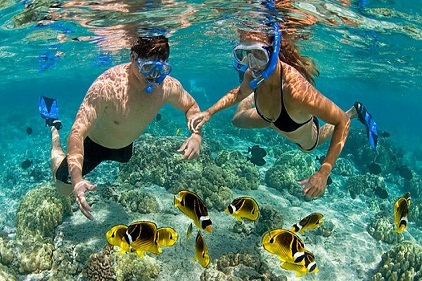 In order to prepare yourself for having good snorkeling experience, do not forget packing your snorkel and mask. Yet, if you forget these items, don't worry because you can easily buy these basic gears from various shops around the Duong Dong town as well as Long Beach Village. For higher quality snorkel and mask, purchase them at dive shops along the major tourist strip.