Hang En is one of the most three largest caves in the world, only after Son Doong and Deer. Hang En was discovered in 1994 and rapidly became an impressive attraction in the world. So, it is a great opportunity to experience one night at Hang En.
Hang En Cave was voted as one of the most spectacular caves in the world by National Geographic. The most special feature of Hang En Cave is the separate ecosystem and climate, along with a beautiful river, which will bring a unique experience to tourists.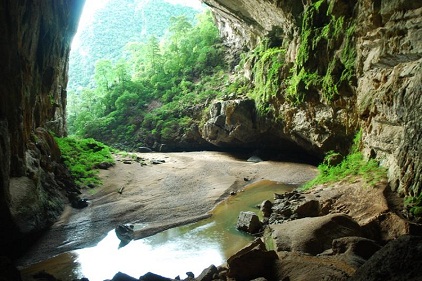 In this jungle region of central Vietnam, the Hang En cave is one in a series of mind-blowing caverns discovered by Mr. Limbert, his wife, Deb, 54, also a caver, and their colleagues from the British Cave Research Association. Hang En has total length of 1,645m with three entrances.
Going underground, expedition members enter Hang En, a cave tunneled out by the Rao Thuong River. Dwindling to a series of ponds during the dry months, the river can rise almost 300 feet (91 meters) during the flood season, covering the rocks where cavers stand.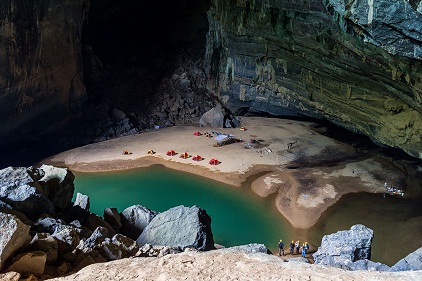 At night, you can go to this stream to catch fish. This stream was abounded with numerous kinds of exotic. Because of their breathtaking beauty, many people have suggested ideas to plan and develop tourism activities for Swallow Cave and other sceneries in the Phong Nha Ke - Ke Bang National Park.