Bac Lieu longan orchard has many characteristic values of geology, geomorphology, ecology, culture, tradition and cuisine. Moreover, the ancient longan orchard is over hundred years old and a highlight spot to attract many tourists.
From the city of Bac Lieu, take the road called famous musician Cao Van Lau is approximately 6 km you encounter Bac Lieu longan orchards. This is a perennial garden neck label 230 hectares wide, stretches over 11 km. Park label is one of the tourist destinations marked Lieu special to all visitors.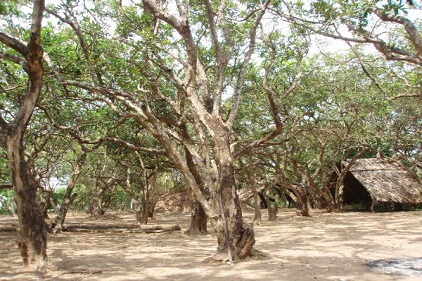 Healthy soil is endowed with very fertile breeding conditions for developing neck label than a hundred years old. Here visitors will not surprised from the encounter to the original label to 3 people embrace nor out, with broad coverage foliage creates a peaceful space, incredible cool.
To mark this ancient garden, visitors will be known two famous varieties labeled as Su-bic and Tu-whistling Chinese capital. Here are two popular types of labels and very sweet aroma, are very much loved.
Airy, green is not more wonderful place for picnic baskets, picnic. If the right season to nine labels, engaging harvest label with the people here as well as an extremely memorable experience.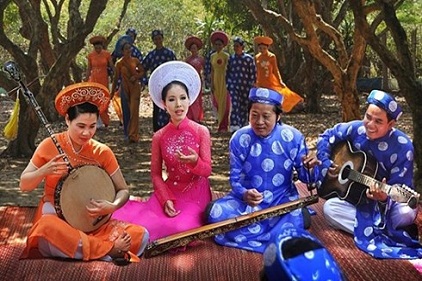 A day exploring ancient longan orchards stretching tens of kilometers of course can not ignore the taste of the fruit of this manna. Strange taste sweet neck label, other than the other labels, making guests interested in anesthesia. Once tired of trips they stopped under an ancient original label, wide canopy shading a patch of sky, maybe a nap under the label next to the sound of birds chirping incessantly.
Even better when the tourists had the right as the New Year holidays, Autumn, … where many local festivals take place under this label garden. Garden neck label is truly a destination not to be missed, they have a chance to travel to the city full of poems full of music Bac Lieu.