Con Dao is a tourist island and is ranked one of 10 mysterious islands in the world by Lonely Planet. Besides, Con Dao National Park is the 6th Ramsar in the world, and the first one in Vietnam. Therefore, Con Dao is considered as a heaven of rest and exploring nature with both forest and sea.
Located in the offshore area of Vung Tau, in the Southeast Vietnam, Con Dao Island possesses a national park with a diverse ecological system.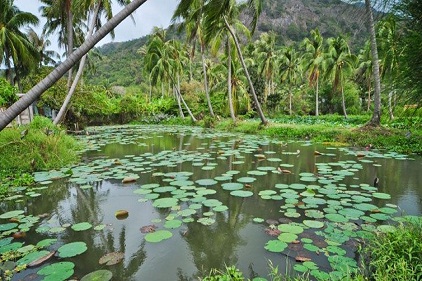 The total area of Con Dao national park is 15,043 ha, including 6,043 ha in the island part and 9,000 ha in the sea. The park covers fourteen of the sixteen islands and the forest cover on the island is dense: a sizable proportion is in pristine condition, particularly the humid hill forest growing above 500m above sea level.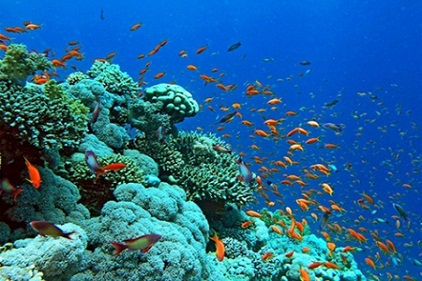 The featuring flora and fauna system of Con Dao National Park consists of marine creatures, especially coral reefs and sea turtles. In 2006, a UNESCO mission to Vietnam came, surveyed and appreciated the biodiversity of natural system in this national park. The park was said to be eligible for submission to UNESCO to be recognized as a natural and cultural heritage.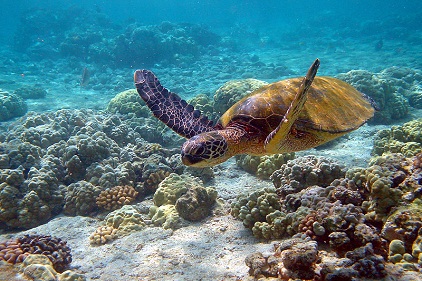 Con Dao National Park is home to 882 species of floral species, 135 species of animals, and more than 1,300 species of marine creatures. The ecosystems on Con Dao are favourable habitats for rare species such as the Hawksbill, Green Turtles & Dugong, the strange creatures popularly known as 'sea cows' and believed to be the source of the 'mermaid' legends from their habit of sunbathing on rocks.
Moreover, it is an ideal place for ecological tourism and scientific researches. Thanks to this ecological diversification, many beautiful and second-to-none landscapes and seascapes in this island are created.