Mekong Delta is famous with laden fruit orchard along the river. So, visiting some local garden and try some fresh and sweet fruits become one of the most popular thing that you should do when traveling to mekong Delta.
Mother Nature gives Mekong Delta a wide range of tropical fruits such as plump, orange, mandarin, dragon fruit, mango, durian, jackfruit, coconut and rambutan… If rowing sampan bring you closer to the fruit garden, how about entering that garden to explore many amazing things. What's better than visit a fruit garden, listen to the story of the garden's host and plug ripe fruits by your hands. You have to use a long pole to harvest plump, mango and rambutan because the trees are usually high. Be careful with the thorns of big and smelling jackfruit and durian. There are some coconut trees which is as tall as you so that you can plug the coconut tree easily. You can peel what you plug to enjoy the freshest fruits which you may haven't tasted before. It's just a play around the fruit garden to be a real gardener.
Along with sightseeing and experiencing the busy life with local people at the floating market, tourists can also enjoy fresh fruit here like durian, pomelo, rambutan, coconut, etc. There is nothing more awesome than tasting those kinds of fruit right after they have just been harvested and brought to the market for sell.
There are some famous garden in Mekong Delta.
1. Lai Thieu orchard – Binh Duong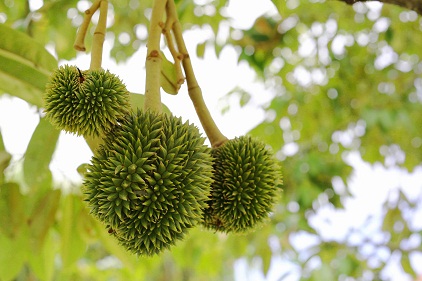 Situated along the Saigon River, the city of Thu Dau Mot is about 10km south of Ho Chi Minh City and about 20km north, Lai Thieu fruit garden with durian, cempedak, sapoche, delicious custard all seasons. With gardens stretching, red rambutan, purple mangosteens, or cempedak fragrant, Lai Thieu is one of the largest fruit bowl of Southeastern water area. At Lai Thieu orchard, mangosteen is grown a lot with extensive gardens to mangosteen dozen hectares with thousands of trees, each tree for hundreds of fruit.
2. Cai Be orchard – Tien Giang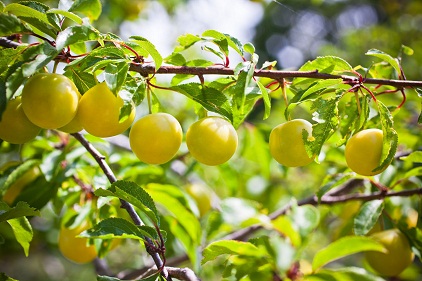 Surrounded by numerous canals, around the year immersed in fertile alluvial delta of the Tien River, Cai Be is the area specializing in fruit trees provide much of the country and for export. Not only are large fruit basket on most of the Mekong Delta, Cai Be orchard also stop not to be missed by many travelers in the journey.Compared with orchards in Mekong Delta, Cai Be have the fruits richest in 4 seasons change, they all wake season has delicious ripe fruit. Cai Be owns the same delicious fruit known as: durian, Hoa Loc mango, oranges, orange honey jackfruit and Lo Ren milky breast. Visiting Cai Be orchard, immersed in the lifestyle of the people here, visitors can relax, mingle with the natural and feel personality and mentality of people in the South to then have unforgettable impression when once setting foot on this place.
3. Cai Mon orchard – Ben Tre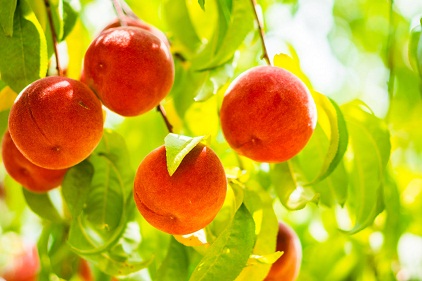 One place not to be missed by travelers to Cho Lach District is Cai Mon orchard. Its land is dubbed "fruit kingdom". Here, visitors will be attracted by green trees with sweet fruits such as durian, mangosteen, mango, longan and citrus, especially Cai Mon's durian is particularly well known.Dubbed coconut with year round mild climate, Ben Tre also large fruit bowl of the Mekong Delta with enough famous delicious fruits such as durian, rambutan, pomelo, mango, longan, plum… Guests access to the garden can hand-picked and enjoy the delicious ripe fruit.
4. My Khanh orchard – Can Tho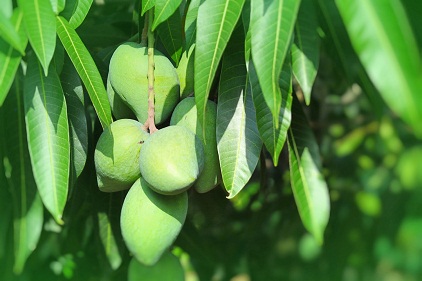 This is a large garden wide 2,2 hectare with more than 20 kinds of fruit, flowers and a variety of birds and animals such as turtles, snakes, crabs, shrimp …Here, visitors can stroll in the garden, breathing the cool fresh air, hand-picking the ripe fruit to enjoy and savor gourmet garden without worrying about food safety issues. Visitors can stay overnight in the lovely home construction scattered under the trees and enjoy the nightly cultural shows very nicely.
5. Hạ Châu strawberry garden – Can Tho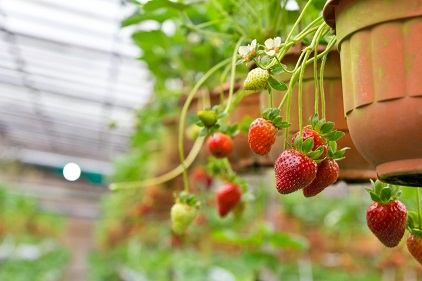 Ha Chau strawberry is not only economic value fruit, but also as one of the specialty fruit trees of Phong Dien district. If visitors visit here on the main crops you will be watching the gold strawberry nursery garden, ample scattered from the root up to the tops. Ha Chau strawberries are sold on floating markets in the region and the province and exported to foreign countries.Such an beautiful and delicious places for visitors in Mekong Delta area. You can choose to visit by yourself or have a look at some Mekong Delta tours offerd by local agencies. Let's go to fruit gardens and relax there.