Hoi An plans to dismantle Japanese wood bridge for restoration
Japanese wood bridge in Hoi An is an impressive icon and attracts many foreign and domestic tourists every year. It is a beautiful historical piece of Japanese architecture.
Hoi An authorities are planning to completely dismantle the Japanese bridge for conservation after international experts agreed it was the best way to save the 400-year-old icon.
It was built by Japanese traders in the 17th century and appears on VND20,000 (nearly US$1) bills as a national relic.
Vietnamese gave it another name -- Bridge Pagoda -- after a small shrine to a water god was added at one end in 1653.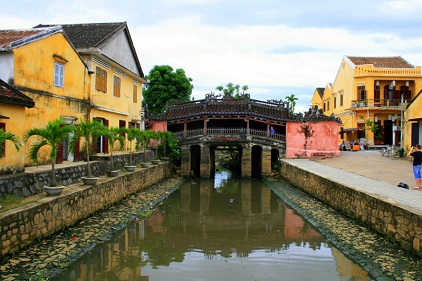 An average of 4,000 visitors visit the bridge every day, and this has weakened it weaker despite several conservation efforts including the last one 30 years ago, officials said at a conference Tuesday.
The bridge spans some 18 meters across a canal that runs into the Thu Bon River. Many poles and beams supporting the bridge have rotted and cracked, especially because of heavy flooding during the rainy season in recent years.
Several beams have been replaced with iron ones, which have broken or rusted.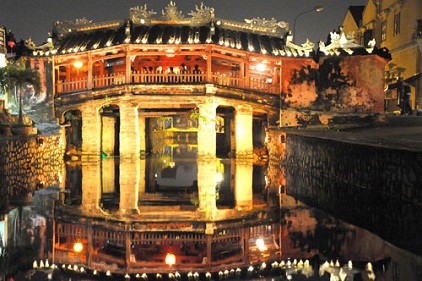 More than a 100 experts at the conference agreed that the best way to restore the bridge now is to remove it and fix all its parts at the same time.
Japanese cultural experts said they would provide technical advice if needed, assuring it can be repaired without affecting its appearance one bit.
Members of the Vietnam Culture Heritage Association suggested that the number of visitors on the bridge at any given time should be limited to protect it.
See more