Each region has unique culture, lifestyle, tradition and craft that express the characteristic of local people. Thoi Long craft village is one of the most famous craft villages in Can Tho that still remains working and become a well-known attraction.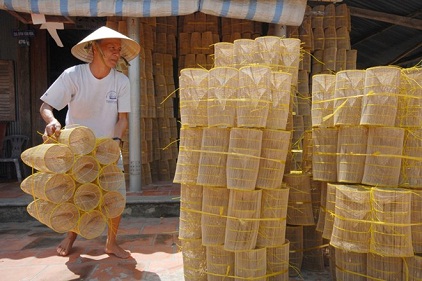 Village laminated under Thoi Long, O Mon district. Visitors can go on a bike or motorcycle, go to boring highway road junction Degree Increase, take the small asphalt road running on Increased Market Degree, turned onto Aunt channel to village laminated Tho.
Class is common tool to catch fish special use in the flooding season. Season topical knitting class is from July to October lunar or May 5-9 annual calendar. Thoi Long laminated village is famous for the Mekong delta, customer annually in other provinces such as Soc Trang, Dong Thap, An Giang, … on this class purchase to catch fish floating season.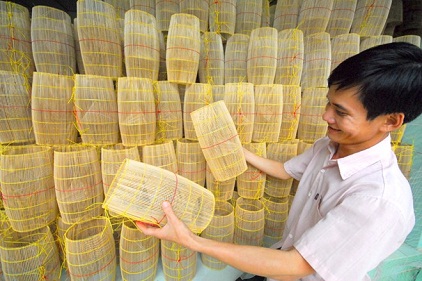 At Long Thoi (Mon – Tho) have knit village with tents cloves (cloves tools catch), that make living on water is indispensable for hundreds of thousands of flood victims in the Mekong Delta flooding season row male. Craft Village has over 300 households bustling activity from May to September lunar year. Visitors will see firsthand the delicate, meticulous, of workers in all stages from the stage banging laminated brim cloves, chopped, braided cuttings, weaving frame until his sentences, assembled into a complete layer.