The unique feature of the dishes from Bien Mai Scallop is the combination between fresh coi bien mai and spices with the method of cooking that make it become very famous. And it is one of the top foods you should try when traveling to Phu Quoc.
Bien Mai is a triangle scallop plunging deeply to the sea bed. It size is about 20cm long and 8cm at the widest. The meat is useless but the sinew is extremely tasty.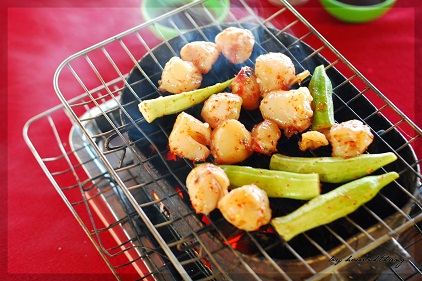 Someone said that the meat of Bien Mai is harmful but a lot of people confirm that the meat is not used because it is not as delicious as the sinew and Phu Quoc residents who are experts in choosing seafood don't want to take it.
Bien Mai is different from other scallops that we can't eat up its meat but eat only a round small sinew which is white and small as a coin. The cover must be broken and the sinew is taken out for cooking.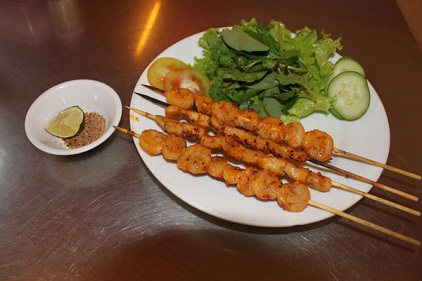 The sinew is only about 1 penny size round, 6mm thick. In comparison to the great size of through-away meat, the islanders here are truly waste of seafood resources. Sinew has good flavor, sweet and not as soft as scallop meat.
Therefore, Bien Mai is fairly expensive. The local can cook many dishes with Bien Mai: sweet and sour shuttered Bien Mai, streamed Bien Mai, Bien Mai porridge, grilled Bien Mai with raw vegetables and girdle cake.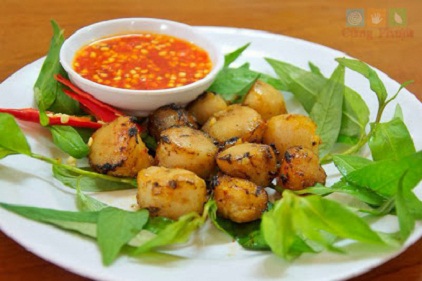 As beef, Bien Mai is even dipped in boiled vinegar. Since Bien Mai tastes sweet, benign and have good smell, locals greet tourists with this special dish. It is one of main courses of a meal.