It's not an overstatement to say that 'ca phe sua da' represents a unique aspect of Vietnamese culture, particularly in Saigon. The mere mention of the drink is enough to conjure up a certain sense of romance – there's actually a popular song around here entitled Saigon Ca Phe Sua Da that manages to encapsulate the genuine fondness Saigon people have towards the beverage.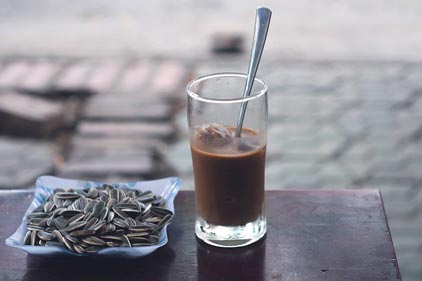 Believe it or not, Vietnam is the biggest coffee exporter in the world. Vietnamese coffee is excellent – and it's inexpensive and available nearly everywhere. Black coffee with ice (ca phe da) is strong and sweet with an almost chocolate-like richness. Condensed milk can be added, giving you coffee milk ice, or 'ca phe sua da'.
In Ho Chi Minh City, Vietnamese coffee can be seen sold on literally almost every street at small outdoor shops on the pavements, which are usually run by ladies. Small stools are placed on the sidewalk for customers to help themselves with the coffee. Even with the tropical heat, fierce sun, afternoon downpours and tooting motorists, most people actually prefer to drink coffee on the pavement.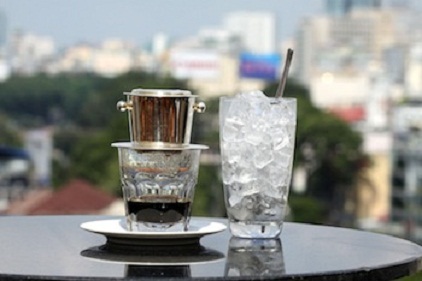 In case you're tired of the burning heat want to enjoy some Vietnamese iced coffee in an air-conditioned place for a while, stopping at a shop belonging to Trung Nguyen, Phuc Long or Highlands Coffee chains would be a decent choice. They're like the Starbucks in Vietnam, with high reputation and good coffee. Naturally, it's going to be more expensive in a cafe than on the street but the coffee is actually better, the seats are much more forgiving on your back and they all have Wi-Fi and air conditioning.