Ho Chi Minh
Ho Chi Minh is known as a "Pearl of the Orient" and the mesmerising gateway to Vietnam where traditional and modern influences live side by side. The first impression of tourists when travel to Ho Chi Minh City is bustling, young and modern city with many skyscrapers, traffic juxtaposed, shopping malls, trade centers and entertainment places . However, Ho Chi Minh also remains many kinds of traditional arts and historical relics.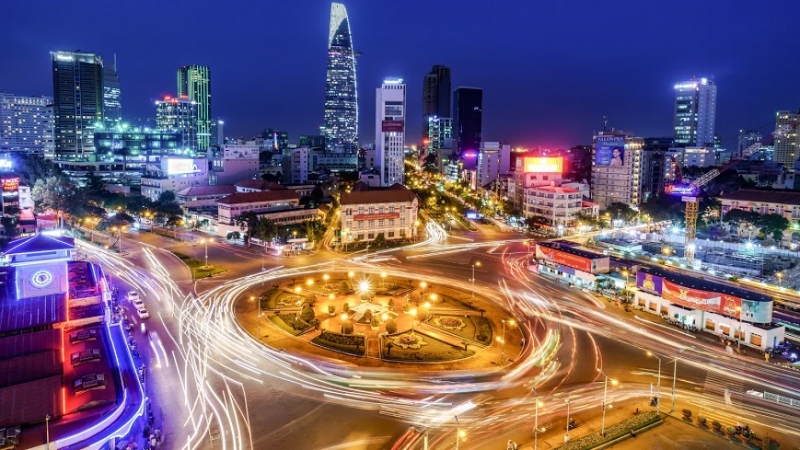 Ho Chi Minh City is known to locals as Saigon and the commercial hub of Vietnam, a communist country that is rapidly transforming itself into a 21st-century powerhouse. The city is still young, only more than 300 years old. Yet in that time it has been a Khmer seaport, a French regional capital (it was the French who created the city's tree-lined avenues and parks), the capital of the wartime state of South Vietnam (1954-1976), and where the US military were headquartered. Each of these roles has left a legacy that gives Ho Chi Minh City (or Saigon, as locals still like to call it) its unique flair and architectural mix. So, Ho Chi Minh City's architecture and lifestyle represent special Vietnamese traits with contemporary touch of American and French characteristics. The city nowadays is one of Vietnam's key cultural, trading and education hubs.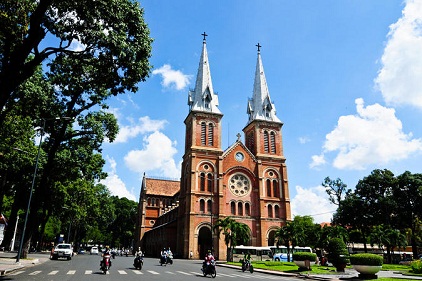 Moreover, Ho Chi Minh City has a cosmopolitan and energetic atmosphere, and having actively welcomed the new capitalist principle, the business-minded spirit of the people is much in evidence. Although relatively modern, it has still managed to hold onto its Asian character, and fine restaurants, smart hotels and chic bars line the sidewalks crammed with noodle stands, markets and shoeshine boys. The buzzing of motorbikes and scooters merges with the cries of street vendors and the urgent business of stall owners, selling barbecued dog, writhing snakes and tropical fruits. The sight of a family of four balanced precariously on a scooter, a squealing pig strapped onto the back of a bicycle, bowed heads topped by pointed lampshade-style hats and orange-clothed monks are just some of the vibrant images the city has to offer.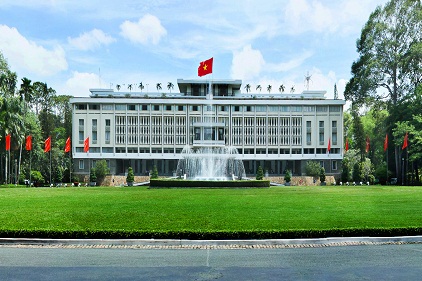 After more than 300 years of development, Ho Chi Minh City presents many ancient architectural constructions, famous vestiges and renowned sights. The city is surrounded by fascinating historical sites to the North and by the liquid fingers of the river delta to its South. One of the city's most poignant symbols is the Reunification Palace, where the last days of the Vietnam War were played out. The Mekong region is a veritable Garden of Eden, stuffed full of bountiful fruit trees, decorated in pink bougainvillea and with fishing boats chug their way along the side of the brown river. Elsewhere in the south, historical, cultural, religious ad pleasurable treasures abound: The Viet Cong tunnels at Cu Chi, the fantastical Cao Dai Temple at Tay Ninh and dazzling white, remote beaches at Phu Quoc.