Can Tho
Can Tho is a perfect ideal destination for those who want to explore Mekong Delta. Can Tho is the largest city and considered as the capital of the South-western region. There are many beautiful and poetic landscapes as well as history relics and traditional festivals to visit.
When travelling Can Tho, tourists have an opportunity to admire a lot of attractions such as Ninh Kieu wharf, the laden orchard with delicious, sweet and fresh fruits. And tourists have a chance to get experience riding on boats, canoes on the dense river systems. Here the river is the way, the river is the market place so Can Tho brings an unique culture.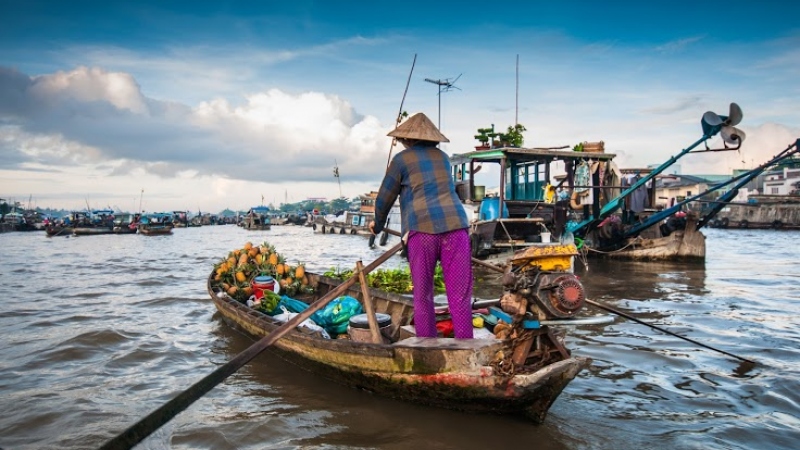 Can Tho lies in the Mekong Delta on the west bank of the Hau River which is a branch of the Mekong River. The city lies about 170 km west of Ho Chi Minh City. The land mass surrounding the river was developed very early so the population in this area is probably the largest in all of the Delta region. The land here is said to be the most fertile because of the deposits from the various branches of the river.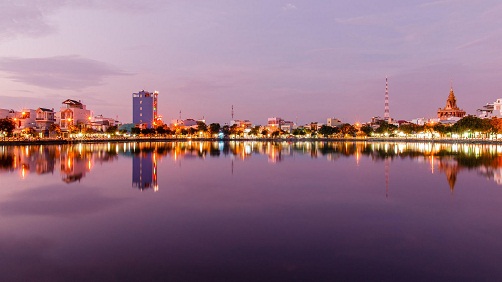 Can Tho is the most prosperous of the cities in the Mekong Delta, because of the central location within a network of waterways. It became an important trading post, attracting farmers from across the delta to come and sell their crops or trade for supplies. The waterways were and still are a cheap way to cover long distances and farmers could go somewhere they could get better prices. After 120 years of development, the city is the most important centre of economics, culture, science and technology.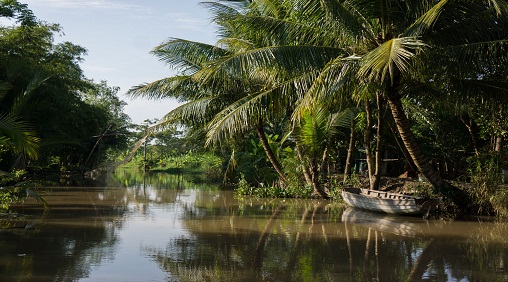 People say about Can Tho that: "Cần Thơ gạo trắng nước trong. Ai đi đến đó lòng không muốn về." which means "Can Tho, white rice, pure water. All who come never wish to leave."
Some of the tourist attractions is known as by many people are Can Tho Bridge, Nam Nha Pagoda, Binh Thuy Temple, Ninh Kieu wharf, Cai Rang Floating Market, Phong Dien Floating Market, Bang Lang Stork Sanctuary (Thot Not district), Cantho Cathedral, Ong Chinese Pagoda, Pitu Khôsa Răngsey Khmer Pagoda, Quang Duc Pagoda…