Quang Binh
Quang Binh is the most attraction place in the middle of Vietnam. There are many spectacular landscapes with the combination between mountain, cave, river and sea which bring the most comfortable feeling to tourists. Moreover, Quang Binh also possesses many historical and cultural relics of different dynasties.
Known as the homeland of General Vo Nguyen Giap, Quang Binh has its pride of being the heroic and historical land. The destination is also the place with many famous and popular landscapes which contribute to the feature of Quang Binh such as: Son Doong Cave, Phong Nha - Ke Bang National Park, Van La Underground Tunnel, Dong Hoi Citadel. Quang Binh is really a worth destination to visit and discover.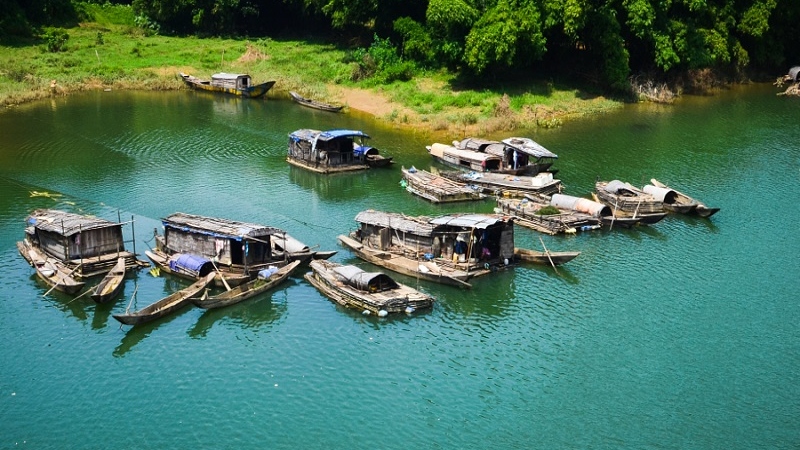 Quang Binh has a narrow and complicated topography which slopes from west to east. Mountains and hills takes up 85% and concentrate in the west (the Phi Co Pi is the highest mount peak which is 2017 meters high). Near the coast line is a small and narrow plain, and the coastal sandy beaches stretching along the sea.
Quang Binh treasures a diverse collection of natural and human values made up from the geography, climate, historical background and social transformation process. Tourists are able to make a wide range of choice for their vacation there. They can do sightseeing at Dong Hoi Citadel, Quang Binh Gate or Dao Duy Tu Wall.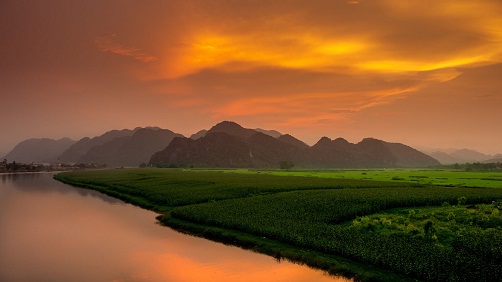 They should take a trip to visit Phong Nha – Ke Bang Grottoes, the World Natural Heritage recognized by UNESCO. This magnificent system of caves is regarded as "Kingdom of Grottoes". Being one of the most fantastic and famous grottoes of Vietnam, Phong Nha Grotto offers several spectacular images made up of various stalactites and stalagmites.
Besides, coastal area brings Quang Binh many nice landscapes and famous spots such as Ngang Pass, Ly Hoa Pass, Nhat Le beach, Hac Hai Lagoon, etc. Visitors can embark on a four hour boat ride from Dong Hoi to Birds Island (or another name is Hon Ong Island) to see different kinds of sea gulls. Da Nhay Beach, a white sand swimming beach, can offer you a perfect place for sunbath and swimming. Bang Spa, an area of valuably hot mineral spring, is a good choice for ecotourism activities or for the treatment of some diseases.
If being interested in history, a visit to legendary Ho Chi Minh road is a great experience. Otherwise, you can drop by some other places as the historical General Vo Nguyen Giap exhibition house, Nguyen Huu Canh Tomb and so on.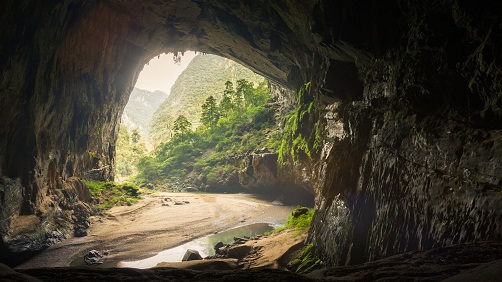 Quang Binh is the home of sixteen different ethnic groups forming a diversifying cultural land. With its strategic location at the centre of the country and a vibrant culture of the local, Quang Binh has great potential for developing tourism.
In addition to be famous for many charming landscapes and historical sites that worth visiting, Quang Binh is famed for the diversifying and interesting traditional custom and culture of many ethnic groups living there. These minorities, like Bru and Chut, still keep their distinguishing tradition which leaves Quang Binh intangible and tangible cultural heritages.