Hue
Hue was the ancient Imperial Capital of Viet Nam so Hue is a famous place because of long precious history and own unique special culture. Hue remains a lot of originally historical vestiges, palaces, temples, majestic tombs. Throughout the centuries, the quintessence of country converges here to create a fantastic natural picture with romantic river and charming mountain.
Hue is known as a political, cultural and religious center and it reflects its past through the ancient heritages and a lot of tombs, pagodas and palaces. Among heritage sites in Hue, there are many of them recognized as UNESCO World Heritage Site. Some of the famous places that you should go spend time discovering and experiencing when visiting Hue including: Hue Imperial Citadel, Tu Duc Tomb, Dong Ba Market, Thien Mu Pagoda, Minh Mang Tomb, Hue Temple of Literature, Century Old High School (Quoc Hoc Hue).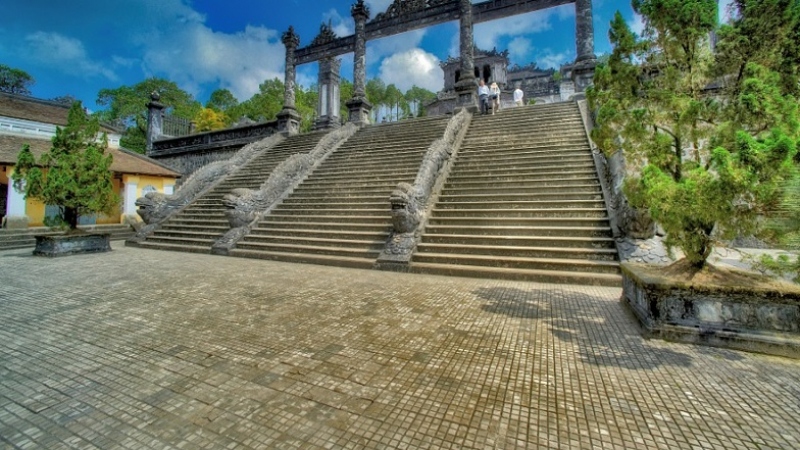 Hue is one of the main cultural, religious and educational centers of Vietnam. Many of Hue's attractions are found along the banks of the romantically named Huong River with 11km length.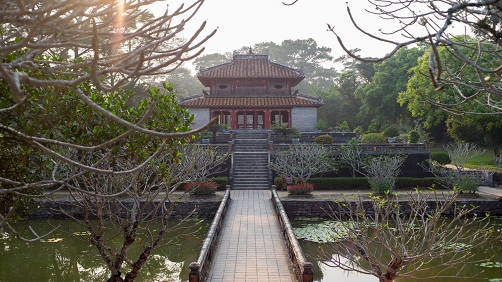 The valuable palaces construction includes more than 100 architectural works, which are the reflection of the life of Emperors and mandarins under Nguyen's reign. Among these tombs are the four famous ones with the name and the arrangements of the tomb reflected each Emperors points of view, personality, and tastes. This is majestic Gia Long tomb, imposing Minh Mang tomb, poetic Tu Duc tomb and magnificent Khai Dinh tomb.
Because of long precious history, Hue has many festivals which are divided into two kind of festivals including royal festival and folk festival. And royal music is popular with many domestic and foreign tourists because UNESCO proclaimed the Royal Refined Music as a Masterpiece of the Oral and Intangible Heritage of Humanity.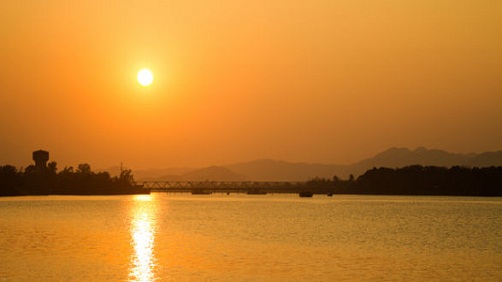 Besides, Hue is also a center of Buddhism with many pagodas constructed more than 300 years ago, and a hundred of temples and pagodas built in the early century such as: Thien Mu pagoda, Tu Hieu pagoda, Bao Quoc pagoda, Huyen Khong pagoda, etc. And it has the effect on the cuisine of Hue with the most striking differences is the prominence of vegetarianism in the city. Several all-vegetarian restaurants are scattered in various corners of the city to serve the locals who have a strong tradition of eating vegetarian twice a month, as part of their Buddhist beliefs.