Phu Quoc
Phu Quoc is considered as a jewel on the Vietnam tourism's map. Phu Quoc island not only is the world of diversified coral and colorful fish but also has a white sand beach with blue water. Moreover, there are many food specialties as white pepper, fish sauce, etc.
Phu Quoc is one of the most attractive and famous islands in Vietnam situated in Kien Giang province. It is the greatest island in Vietnam that attracts a lot of tourists every year. Visiting Phu Quoc, you firstly will admire a lot of beaches on the on the island. Besides it, you also enjoy the opportunity to discover other places such as: Cau Temple, Nam Ninh Fishing Village, Pagoda and Temples, Pepper Plantations, Waterfalls.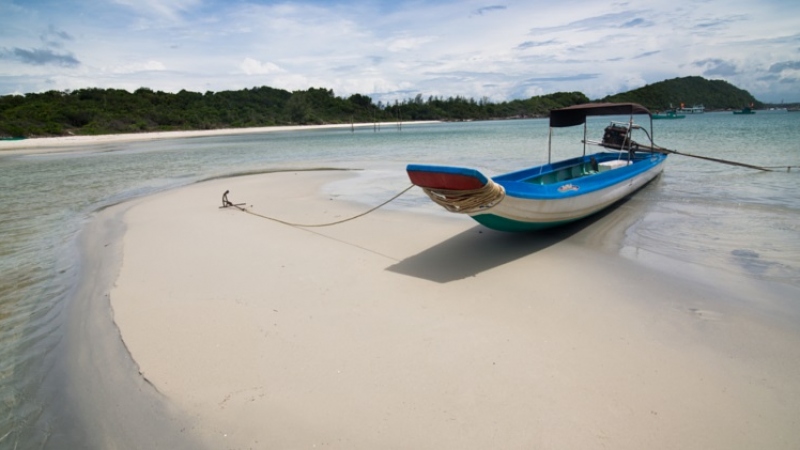 As a large off-shore island, Phu Quoc is just over 60 nautical miles from Ranh Gia of Kien Giang province and nearly 300 nautical miles from Laem Chabang of Thailand. It is presently the largest island with 62 km long and 3 to 28 km wide. It is known as the island of 99 mountains for splendid sandstone chains ranging form northern to southern edges.l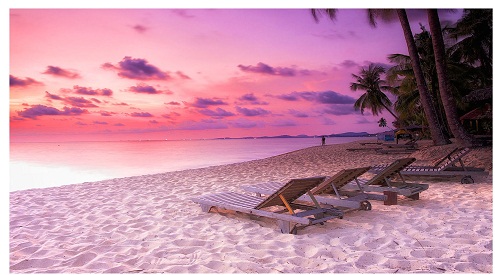 The district of Phu Quoc includes the island proper and 21 smaller islets with forms a triangular shape and to the west of it is the Long Beach, the longest beach of the island. Most of the accommodations in the island are along this beach. There are other varied accommodations available throughout the island ranging from cheap bungalows to beach resorts. Duong Dong is the largest town in Phu Quoc Island situated to the north of the Long Beach.
Even a few years back Phu Quoc was known for its fish sauce. Today it is known as one of the major Vietnam popular destinations. During the colonial rule of the French and the war with America Phu Quoc Island was used as a prison. Ruins of the prison are visible even today. After Vietnam gained independence in 1975 this island was used as a re-education camp.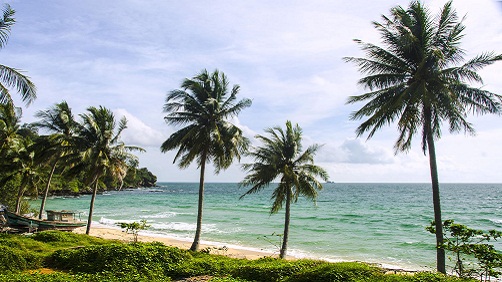 Nearly half the island lets you view the unspoilt beauty of nature. Phu Quoc Island is covered with forests and the beaches are deserted creating an enchanting environment in the island. It provides a spectacular view with the perfect fusion of its blue waters, sandy beaches, and beautiful landscapes.
In a visit to the island do not forget to view the magical sunset from the beach. The famous beaches in the island, other than the Long Beach, are Bai Dan and Bai Sao. Away from the beaches are the pepper fields, the rain forest, and the Suoi Da Ban river with its waterfalls.