Mekong Delta
Mekong Delta has the diversified landscape from delta to island, or the romatic river with the fruit laden orchards around four seasons in a year. Moreover, Mekong Delta is attracted many domestic and foreign tourists by the rich historical relics and unique culture of four ethnic groups: Kinh, Hoa, Cham, Khmer.
Mekong Delta is a famous place with fertile rice fields, the laden orchards and year-round sunshine. Mekong Delta is peaceful with beautiful natural scenery and spectacular Mekong River with many great experience on the famous floating market as Ben Tre, Can Tho, Ha Tien etc or enjoy the beautiful beach at Phu Quoc Island, discovery the local life in floating village.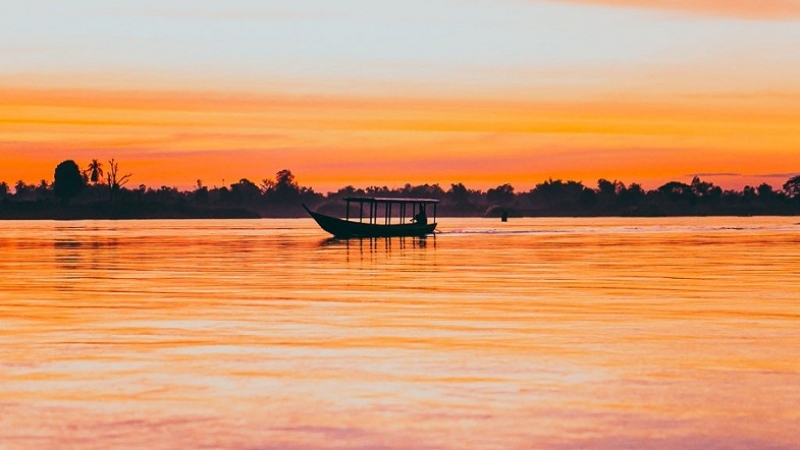 The Mekong Delta is the region in southern Vietnam where the Mekong River approaches and empties into the sea. It is a very rich and lush area, covered with rice fields, that produces about half of the total of Vietnam's agricultural output.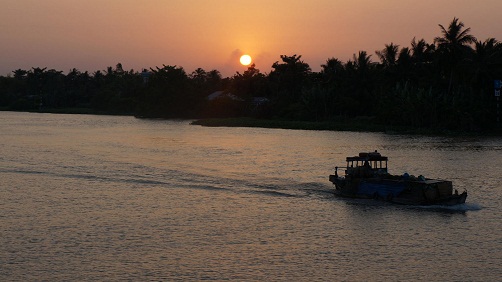 Mekong delta is divided by many rivers and canals. And all the rivers and canals are 5.700 km. So, life in the Mekong Delta revolves much around the river, and all the villages are often accessible by river rather than by road.
The uniquely southern charm with its welcoming introduction to life along the river is the real draw, and visitors can explore quaint riverside towns, sample fruits bartered in the colorful floating markets or dine on home-cooked delicacies before overnighting as a homestay guest. Other highlights include visits to local orchards, flower markets and fish farms. There are also bird sanctuaries, rustic beach getaways like Hon Chong and impressive Khmer pagodas in the regions around Soc Trang and Tra Vinh.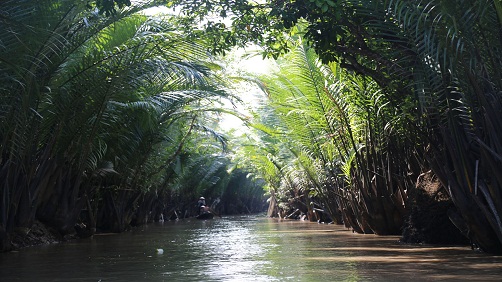 There are over a dozen towns in the delta with facilities for tourists, though some are rarely visited as they are not on the way to anywhere. My Tho is well geared up for boat trips, and near enough to Ho Chi Minh City to be seen on a day-trip: it affords an appetizing glimpse of the delta's northernmost tributary, the Tien Giang. From My Tho, laidback Ben Tre and the bounteous fruit orchards besieging it are only a hop and a skip away. Cao Lanh is strictly for bird enthusiasts, but Sa Dec, with its timeless river scenes and riotously colourful flower nurseries, has a more universal appeal, while just down the road, Vinh Long is another jumping-off point for boat trips.