Da Lat
Dalat is an attractive destination because of not only the climate but also the beautiful and natural landscapes with thousands of flowers, Ho Xuan Huong lake – the romantic lake in the center of city, spectacular waterfall or the ancient villas. Dalat becomes one of the most famous tourist cities in Vietnam.
Da Lat - city of eternal spring, is really a wonderful and must - visit place located in Lam Dong province. You seem to be immerse yourself into paradise when coming to Da Lat. Taking the chance to admire special things as: flowers bloom, birds sing, fresh air and redolent of pine. It is the ideal place to travel in all year as it has a cool weather, colorful flowers and fresh fruits. Some of the well - known places in Da Lat that you should not miss to visit such as: Lang Biang Plateau, Xuan Huong Lake, and it will be very wonderful to take part in Da Lat Flower Festival.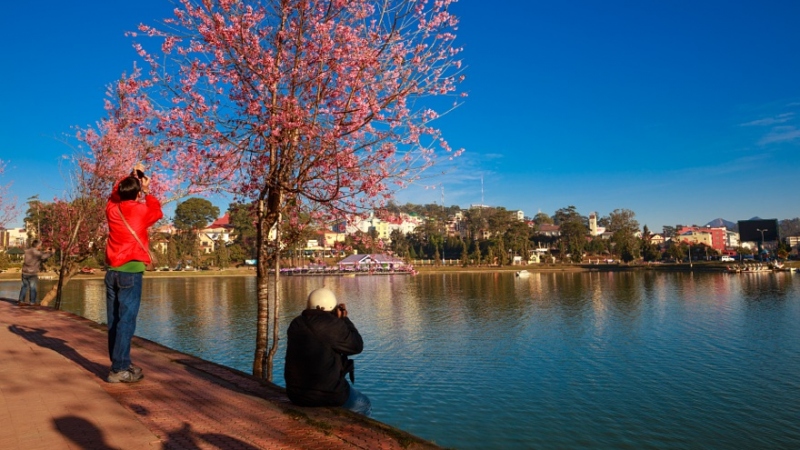 Dalat was founded by a Frenchman named Dr.Alexandre Yersin (1863 – 1943). Although he had been living in Nha Trang, he explored the Central Highlands in 1893.
Da Lat is located on Langbian highlands at the elevation of 1,500m, Da Lat originates from the hill tribe hill people of the region. It was first explored in late nineteen century and has long been the vacation choice for well-to-do tourists especially among honeymooners.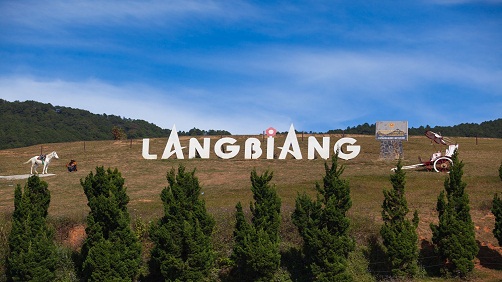 Dalat possesses many architecture constructions which are designed by French architects. Nowadays, they have become the special feature of this charming city. Such architecture pattern is reflected through various constructions like Dalat Training College, Dalat Market, Dalat Station, residences, churches and pagodas. Each of the construction has its own architecture style. For example, Dalat Station, the only station to be recognized as a national historical and cultural vestige, is designed to represent the Lang Biang Mountain with three roof arches.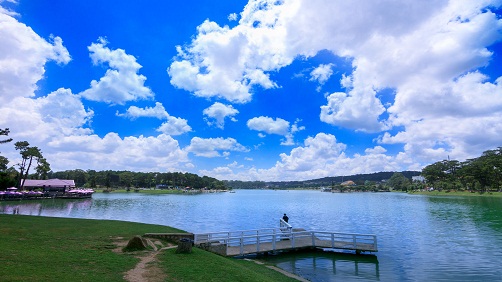 Visiting Dalat, tourists will have opportunity to visit well-known beauty spots such as the Valley of Love, Ho Xuan Huong Lake, Cu Hill, Lang Biang mount peak, and lots of waterfalls. Each destination is attached with an old story, a legend which may be sad or meaningful. The waterfalls system in and around Dalat is suitable for exploration and adventure. Dalat is also well-known for the diversity of flowers. Coming to Dalat in the first days of January, you will have chance to take part in the Dalat Flower Festivals where many species of flowers are displayed.
With its year-round cool weather, Da Lat supplies temperate agriculture products for all over Vietnam, for example: cabbage and cauliflower. Its flower industry produces two typical flowers: hydrangea and golden everlasting. The confectionery industry offers a wide range of jams, a kind of fruit preserve made from strawberry, mulberry, sweet potato, and roses.