Hoi An
Hội An is one of the popular attractions in Vietnam and this destination also attracts a lot of domestic and international tourists every year. In 1999, Hội an was recognized as a UNESCO World Heritage Site. Coming to Hội An, tourists will feed the architecture combination of Vietnamese, Japanese, Chinese and French. There are many beautiful and ancient buildings under yellow skin in Hội An which will give you special feelings when walking around. Some of the popular places that you should take a visit to such as:: Ancient houses, Japanese Bridge, Tra Que herb village..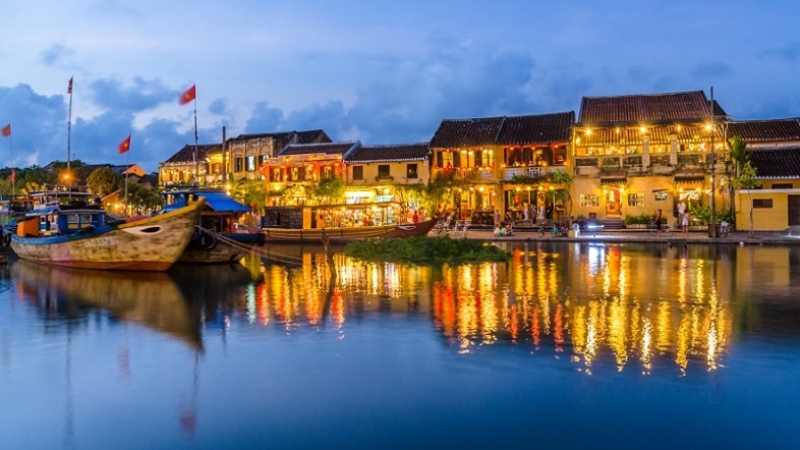 Dated back to the 17th-18th century, Hoi An was once an important heavily-frequented trading port in Southeast Asia. The foreigners come from all corners of the world, but mostly are Chinese and Japanese nationalities. This period has a visible influence into the structure and culture of Hoi An. This revival of fortunes has preserved the face of the Old Town and its incredible legacy of tottering Japanese merchant houses, Chinese temples and ancient tea warehouses. To this day, few descendants of the foreign traders remain but the architectural setting manages to survive the damage of time.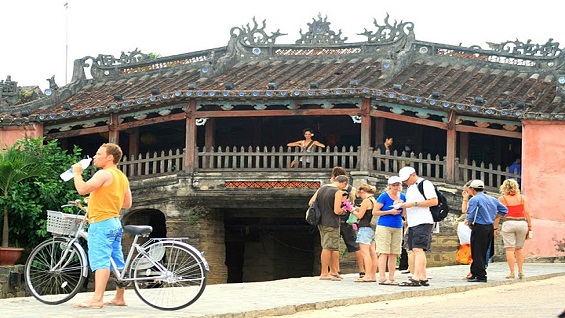 Recently, residents and rice fields have been gradually replaced by tourist business. Lounge bars, boutique hotels, travel agents and a glut of tailor shops are very much part of the scene in the town center. But down by the market and over on Cam Nam Island, you'll find life has changed little. Travel a few kilometers further – you'll find some superb bicycle, motorbike and boat trips – and some of central Vietnam's most enticingly laidback scenery and beaches are within easy reach.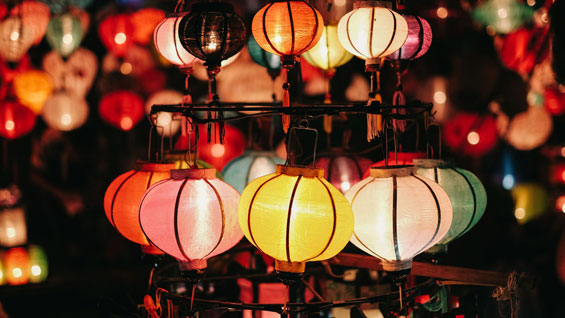 Hoi An earned UNESCO's recognition in the early of 1999. It is only possible because of the careful and dedicated works that have gone into preserving and presenting its way - efforts that have come as the result of the UNESCO recognition.
Of the things sold in town, there are only 3 different categories: first is souvenir, the second being clothing and the last is food, both western and Vietnamese. The locals prefer their sidewalk vendors to the many re-innovated house-turned-restaurants out there.