Ninh Binh
Ninh Binh is lucky enough have been endowed with the culture heritage of an ancient thousand-year-old capital and the combination between the spectacular landscape of lakes, rivers, caves, rice paddy fields, huge limestone formation and national park. Moreover, Ninh Binh is considered one of the centers of Buddhism and Christianity in Vietnam.
Ninh Binh is one of the Northern cities that attracts a lot of tourists as its beauty and tourism potential. Bai Dinh Pagoda, Trang An Eco - tourism Complex, Tam Coc - Bich Dong, Cuc Phuong National Park are the most popular landscapes in Ninh Binh that are known by every people. Taking your opportunity to visit the city and feel its specialties as well as enjoy offered special dishes.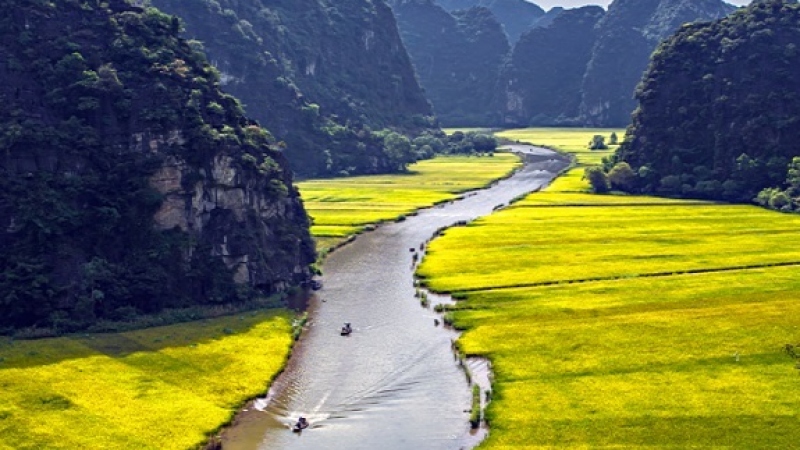 Ninh Binh used to be the ancient capital of Dai Viet country from 968 to 1010, where had the important factors for a rich and safe area. It is endowed with numerous historical relics dating back to the Dinh, early Le, Ly and Tran dynasties from the 10 – 13th century. This area has many historic relics such as the Hoa Lu ancient capital, Phat Diem cathedral, Non Nuoc pagoda…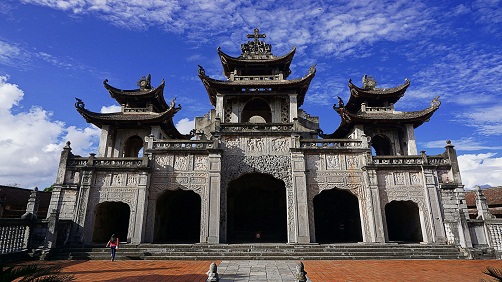 So, spiritual tourism is one of the strongest of Ninh Binh, the advantages are the capital of three feudal dynasty associated with major shifts in the history of the nation; the convergence many religions especially Buddhism and Christianity and other religious structures- valuable cultural architecture.
Ninh Binh's topography is divided clearly into 3 parts: the mountainous area in the west and northwest, the delta and coastal area in the east and south. Ninh Binh has Day, Van Sang Rivers, and Non Nuoc, Canh Dieu mountains that offers many kinds of tours.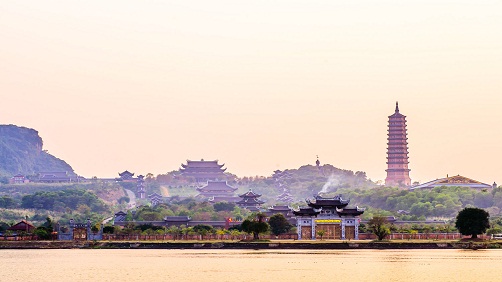 Nowadays, Ninh Binh is well-known with the natural world heritage-to- be accredited by UNSESCO "Trang An scenic landscape complex". It is composed of three regions: Trang An ecological Area, Tam Coc Bich Dong river landscape and Hoa Lu ancient citadel.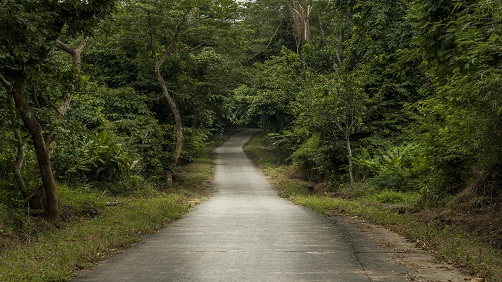 In addition, Tam Coc-Bich Dong is praised as "Nam thien de nhi dong" or "Halong on Land" with the destinations such as: Tam Coc, Thai Vi temple, Bich Dong pagoda, Tien pagoda, Linh Coc Pagoda… Especially, Cuc Phuong National Park is an old growth forest with the area of 22.000 hectares, and many species of flora and fauna.
Recently, Ninh Binh becomes an attractive tourist resort of thousands of domestic and foreign tourists.