Nha Trang is bordered by beautiful mountains and an amazing, long beach along a bay impressively dotted with many scenic island. So Nha Trang not only gets great natural advantages of its geography position, landscape, and climate, but inherits its rich background in culture and humanities as well. It is one of the most beautiful beaches in Vietnam.
Nha Trang is really an ideal and wonderful city for those who are keen on discovering and experiencing the fresh and cool atmosphere on the beach. It is the most popular beach city in Vietnam. Nha Trang has variety of offers for visitors when coming here. You take the chance to enjoy the fascinating feelings on the beach, taste special and delicious foods including Nem Nuong Ninh Hoa and Bun Ca, experiencing scuba diving and visiting some famous scenes such as: Ba Ho Waterfall, Nha Trang Cathedral, Vinpearl Amusement Park, Cho Dam Market.
Nha Trang is located in a valley surrounded by the mountains in the North, west and south and border with East Sea in the east. Nha Trang has 19 islands and Hon Tre is the largest onw with spare 36km area located offshore Nha Trang Bay. Besides, Nha Trang has 6 major beaches including: Dai Lanh, Doc Let, Whale Isalnd and Jungle beaches in the North; Tran Phu and Hon Chong Beaches in the South.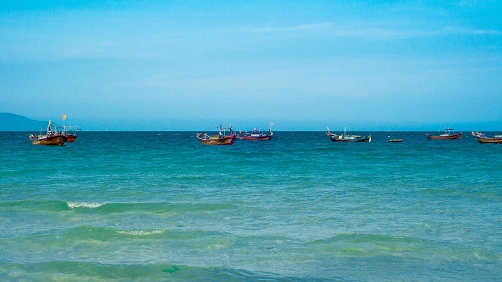 Nha Trang has many famous tourist attractions and is a big tourist center of the country. Nha Trang has many universities, academies, institutes, colleges, vocational schools and centers which have turned the city into a center of science and training of South Central region in Vietnam.
Famous specialty of Nha Trang (Khanh Hoa province) is the sea bird nests. All bird islands are located in the territory of Nha Trang.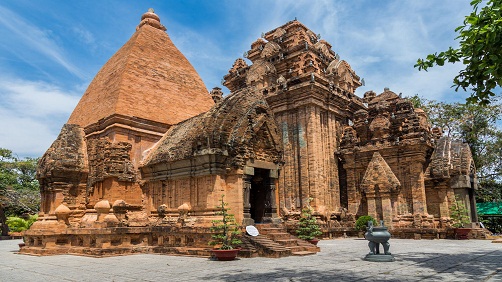 The are many attractions in Nha Trang such as Ponagar Tower, Hon Chong, Hon Do, Dao Yen, Hon Noi, Hon Ngoai, Hon Mieu, Hon Tre, Hon Tam, Hon Mun, Hon Lao, Hon Thi, Lo river, Bai Tien, Ngoc Thao island, La-San hill, Bao Dai villa, Long Son Pagoda, statues of Buddha, Tri Nguyen aquarium, Da Hang pagoda, Monkey Island…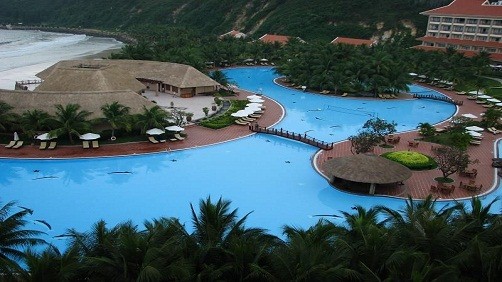 Moreover, tourists can have a number of opportunities to play all the sea-relevant games in any beaches in Nha Trang. Apart from unwinding yourself in the midst of nature, you can also indulge yourself in by going for swimming in the sea, boat sailing, scuba diving, kite boarding, sun bathing, etc.
Nha Trang Bay is one of 29 bays in the world which are recognized by club of the most beautiful bays in the world in July, 2003. Along with Halong Bay, Nha Trang is the second bay in Vietnam receiving an honorable position in this rank.