The Perfume Pagoda (Chùa Hương) is a vast complex of Buddhist temples and shrines built into the limestone Huong Tich Mountains.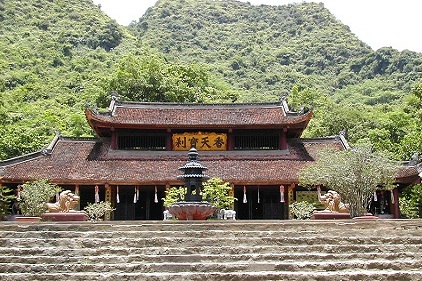 The Perfume Pagoda is one of the most important religious sites in Buddhist Vietnam. Every spring, after the Lunar New Year, thousands of Vietnamese pilgrims come here to pray for all the health and prosperity they need to get them through the year.
According to the book, Huong Son Thien Tru Pha, Huong Tich temple was built in 15th century, by a monk who happened on the site on his way to search for enlightenment. Other shrines and temples were later built in this area to take advantage of the beautiful scenery in this area.
The Perfume Pagoda is located in the interior of a cave to the top of the mountain of the Perfume, to be able to access it well can climb a long and steep staircases road (4 km, usually takes 1 hour) take the cableway that will leave us at the top of the mountain where will begin our visit the pagodas, temples and caves that make up the tour by the Perfume Pagoda. There are some highlights from the Perfume Pagoda are Den Trinh shrine, Thien Tru pagoda, the Pagoda Hinh Bong, Giai Oan Pagoda, the Thanh Son Pagoda, Huong Tich cave and the temples Long Van, Cay Khe, Tuyet Son.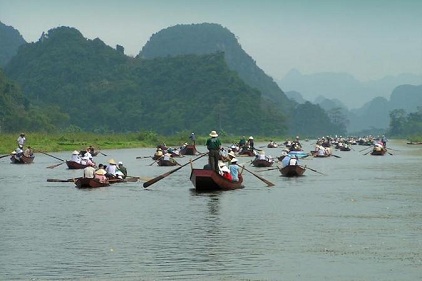 The Perfume Pagoda festival which is known to be the longest and the oldest festival in the history of the country, usually takes place on the 15th day of the first month of the Lunar calendar in Huong Tich, Tuyet Son, and Long Van.