Traveling to Phu Quoc, you not only enjoy the outdoor activities on the beach but also you can visit many historical relics. And Coi Nguon museum is a private famous museum about Phu Quoc's history, fauna and flora.
Situated on just a small hill, Coi Nguon museum was built in 2009 by Huynh Phuoc Hue – the person who spent more than 15 years on collecting thousands of artifacts and antiques.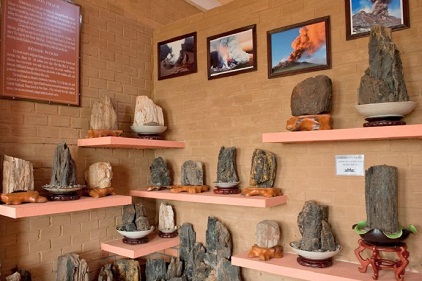 Travelers who want to visit this museum need to buy tickets, accompanied with a simple brochure on the museum in order to enter it. This is a five-story building stretching in the area of more than 1.5 ha. Here, you will see antiques made from pottery, stone, bronze, and fossilized wood which were date from the 15th century to the early 20th century, and about 540 artifacts including artworks, furniture, fishing tool along with household appliances. Also, there are about 100 traditional paintings here.
Actually, this museum is particularly ideal for those tourists who do not have enough time to visit the majestic Phu Quoc Island. This is one of the meaningful things to do in Phu Quoc that can give you an overview of the island. With displays on Vietnamese medicines, local ceramics, Stone Age tools and a small room devoted to the island prison, Coi Nguon museum is informative introduction to Phu Quoc culture and history.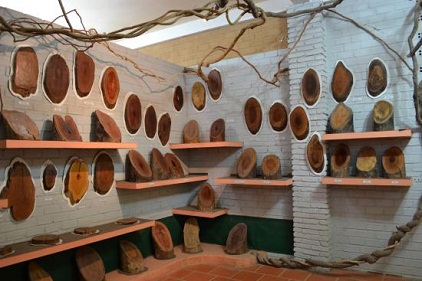 The second floor of this museum displays a few antique collections, whilst the third one exhibits the model of a wreck as well as numerous antique fish from sunken vessels discovered on the eastern side of Phu Quoc Island. The photos of residents' daily lives are also displayed on the fourth floor. At the rooftop, you can see a panoramic view of the Duong Dong town, an immense deep forest and a pearl clear blue sea.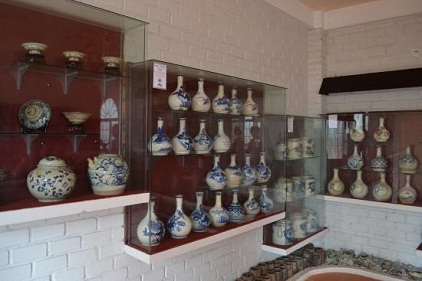 Whenever you are tired of walking, what you can do is to go to the souvenir shops on the first floor where there are a few shops selling jewelries made from fossilized wood, pearl, and craft products made from lua wood. Another suggestion is to climb the close hill and see an interesting place – a sea eagle reserve that allows you to admire a variety of beautiful black and white birds standing inside the giant iron cage and raising their strong voices while spreading their own wide wings to fly around.
On the other hand, tourists could also enjoy the cool air, escape the heat and sunlight by relaxing under the shades of romantic tree houses along the path that leads to the reserve of sea eagle.