Visiting Ba Be national park is one of the most things that you should do when traveling to Bac Kan province. Ba Be national park has a diversification of flora and fauna so there are many interesting things for you to discovery.
Ba Be means "Three Lakes", however, all of them converge into a single continuous body of water. The lake is 8 kilometers long in total, about 400 meters wide, and has the deepest point of 35 meters. It is covered with many limestone mountain chains which have numerous caves and underground streams.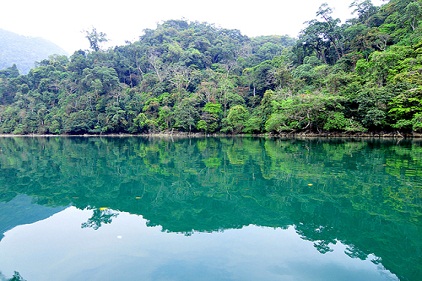 If you keen on the ecotourism activities, Ba Be National Park is the ideal place to visit because it is featured by the diversified and specious fauna and flora. The vegetation in Ba Be National Park mainly consists of limestone and evergreen forest. There are approximately about more 417 species of plant. Climbing bamboo is a regional endemic plant common on the hill slopes near the lake shore. Furthermore, Ba Be National Park also attracts those tourists that are interested in animal life with plentiful animal system. There are 600 species, in which 66 are specious; some were recorded in Viet Nam Red Book.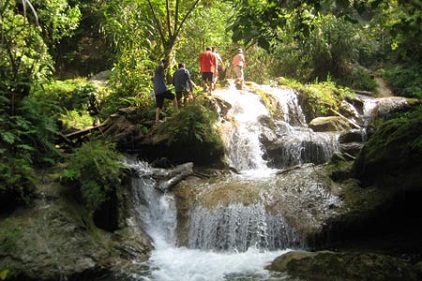 There are some interesting places that you should not leave out when coming to Ba Be National Park. Firstly, you can enjoy a boat trip on a part of Nang River inside Puong Cave - a large cave with 30m high, 300m long. Looking into the cave, you will see that it is inhabited by a population of thousands of bats belonging to 18 species. After exploring the cave, you will note that Nang River flows at the foot of the limestone mountain, goes through Puong Cave to reach Ba Be Lake and consists of a series of spectacular cascades between perpendicular walls of rock.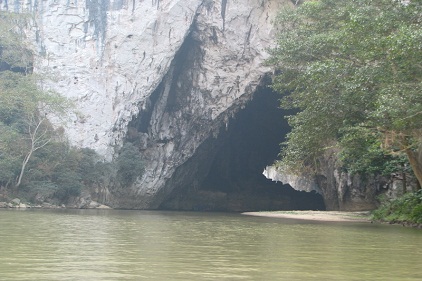 You will feel healthy with the cool and fresh climate when coming to Ao Tien - a small lake on the top of the mountain. This lake is filled with clear water which seeps through the surrounding limestone rock. The primary for the name Ao Tien (the lake of fairy) is based on a legend that the fairies always go down in this place to swim and play chess.