Back beach in Vung Tau is also known as Thuy Van beach, has a charming landscape, large space, with a wide spread out and fine sand. So the major of tourists traveling to Vung Tau chooses Back beach to immerse in cool water.
This stretch of beach is located in the southeast side of town and is about 10 km in length from the base of Nui Nho. The most popular beach in Vung Tau, it is packed with Saigonese every weekend during the summer months.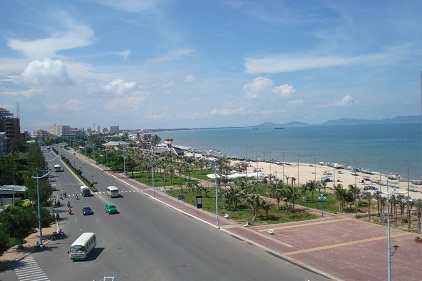 Teenagers arrive on scooters (3 hours travel), locals by mini-van or bus (2 hours) and affluent tourists by hydro-foil boats (1or 1/2 hour). The sea is calm during the rainy season but there are frequent periods of high winds and big waves during the dry season. Strong undertow currents make swimming dangerous in some spots.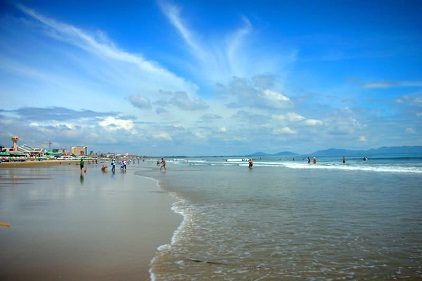 While a good spot for swimming, strong undertows are present in some areas. Interestingly, the sea normally is calm during the rainy season, but frequent high winds can cause big waves during the dry season.
The sea of Back beach is clam in the south wind season but rough in the north wind season.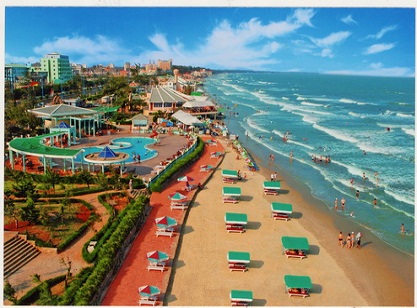 The beach is always excited and busy with almost tourists both from the city itself and the world. At weekends or on holidays, there are thousands of people coming here for swimming and entertainment. In Back beach, there is a popular kind of entertainment: the upgraded swimming and relaxing area, and a system of modern hotels, welcoming all tourists. Other beautiful beaches are Bai Dua and Bai Dau.