Traveling to Vung Tau on weekends, you'll have an opportunity to enjoy a dog racing and it only takes place in Vung Tau. Dog racing was introduced to Vietnam and officially licensed in 2001.
Lam Son Stadium was a football stadium before and is now converted into greyhound stadium where 45-metre races kick off every 15 minutes from 19:30 until 22:30 every Saturday and Sunday night. This is the only Dog Racing Stadium in Vietnam. The dogs could possibly reach speeds of up to 60 kilometer an hour.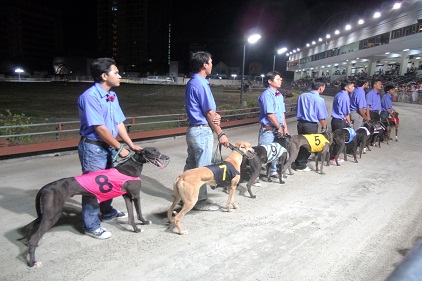 Dog racing is considered as the most exciting event in Vung Tau. The dogs are Greyhounds, a hunting dog breed from Ireland which were imported to Vietnam by Nguyen Ngoc My, a Vietnamese Australian man. Each dog is dressed in a racing silk cloth.
Then, the dogs are paraded in the tracks so that spectators can size them up. It is quite a short race that the dogs normally reach the finishing line within 30 seconds, but the crowd's enthusiasm is very exciting, the crowds wildly waving tickets in the air and roaring during the entire race.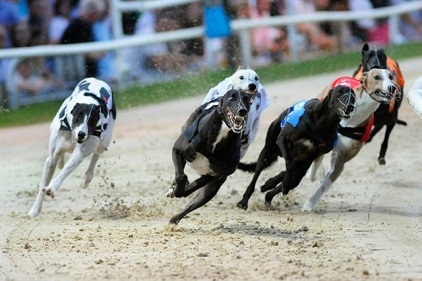 The racing area around the racetrack is usually packed with spectators who try to catch a glimpse of the dogs. You can easily get a better view of the track if you are willing to buy a VIP seating.
Prices for tickets are more than reasonable: 30 000 VND – common area and 60 000 VND – VIP-zone. There are around 5 000 seats (including 500 in VIP zone). The minimal rate 50 000 VND. Not only locals visit Race, but expats and tourists too.