Bac Lieu is the hometown of Cao Van Lau who is a famous musician in unique folk art form " Don ca tai tu". If you have a chance to travel to Bac Lieu, you should enjoy listening this kind of folk art to understand more about the unique art.
Bac Lieu not only fascinates foreign travellers by charming scenery, unique traditional handicraft villages but also attracts them by a unique folk art form named "Don ca tai tu".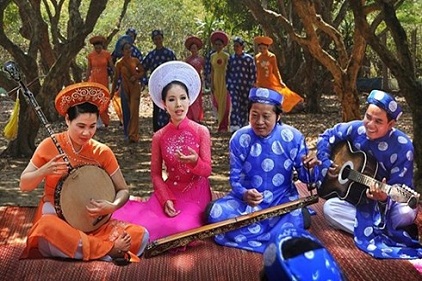 Don ca tai tu or Southern amateur music has long been considered as a very typical chamber music of southern Vietnam since the early 19th century which belongs to a genre of chamber music in the Vietnamese traditional music. Don ca tai tu is a perfect combination between instruments and singers who are not professional vocalists but mostly are farmers, countryside boys and girls in the south sing after hard working hours. You might be surprised to realize that almost every local people you meet in your Mekong cruise can be a Don ca tai tu's singer. In this peaceful land, friends and neighbors often gather together to share ups and downs in life through music.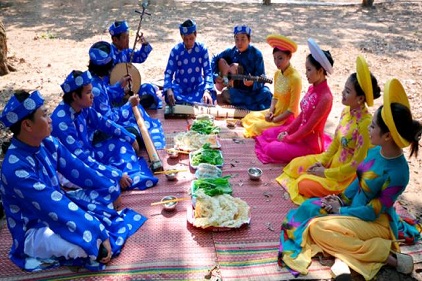 Don ca tai tu performs a very important function in the ritual activities as well as cultural practices of the local community in Southern part of Vietnam in general and Bac Lieu in particular. The performance of this folk kind of music also helps the community preserve other cultural practices and customs that are associated with festivals, oral culture, and handicrafts. Nowadays, Don ca tai tu is not a cultural activity per se, it also contributes to sustainable tourism in Bac Lieu.