Windsurfing is an adventure sport on the beach and appeared in Phan Thiet for a long time. If you have a chance to enjoy this sport, you will be very excited and have an unforgettable experience.
Mui Ne is one of the windiest places in Vietnam (Voyage au Vietnam) and you can enjoy excellent windsurfing almost any time of the year. The temperatures are quite constant in these parts so you will be warm and comfortable throughout the year.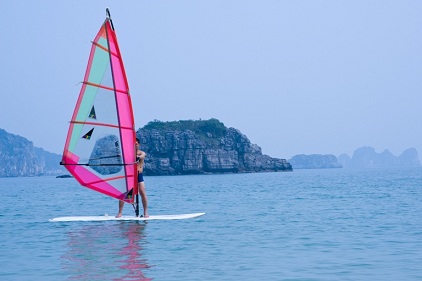 This place has the best conditions for water sports as it has the strongest and most cross-onshore winds in Asia along with the lowest rainfall in Vietnam. Each day is an ideal day for such sports.
The area is usually referred to by the water sport industry as "Mui Ne Bay"; despite the bay is more precisely the "Bay of Phan Thiet". Windsurfing is considered as one of the most popular water sports in Vietnam. There are a large number of fans of this sport, both locals and tourists who are looking for some rejuvenating options for recreation in Vietnam.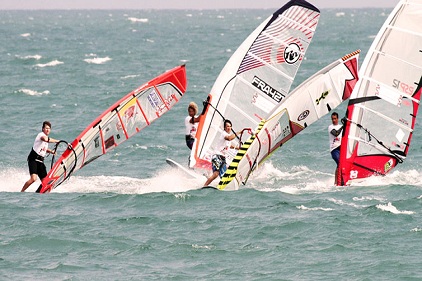 Mui Ne is one of the windiest sites in Vietnam, so you could enjoy wonderful windsurfing almost at anytime of the year. Here, the temperatures are rather constant so you will feel comfortable and warm throughout the year. The best time for windsurfing in Mui Ne is from November to February annually.
However, the only problem for those professional windsurfers is that there is no water sport shops, no rental centers, meaning hardly to get your hands on high quality equipment.