Mekong Delta has a complex river and canal so there are many floating village and fishing village. Catching fishes as a fisherman in their village is one great experience when visiting Mekong delta.
If you would like to enjoy best fish in Vietnam, let's come to Mekong Delta. This region is a good natural environment for many kinds of freshwater fishes. It's a best place to grow fish so that there are many fish farms in Mekong Delta which are worth a visit.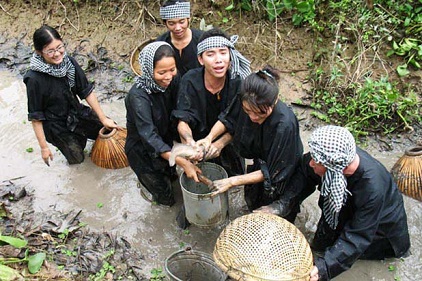 It will be lucky for you if you have opportunity to catching fish in the pond while travelling in Mekong Delta once in your lifetime. You will dress Ao Ba Ba (traditional Mekong delta farmer's cloth) and jump into the muddy creek to catch fishes. Or, you can use bucket to catch small fishes in the ponds but it's not easy with big fish such as elephant ear fish and basa fish… Sometimes it needs a fishing rod made of bamboo to catch snakehead fish, carp and catfish.
Moreover, you can feed the fish with the farmer's help. They eat natural foods such as vegetables, and banana trees and artificial foods. You can also catch fishes and cook delicious dishes from fresh ingredients.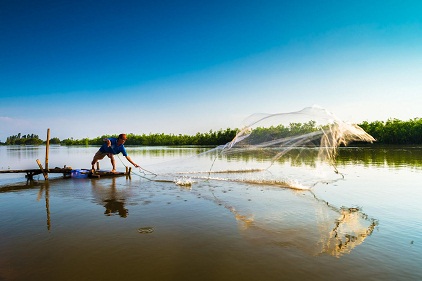 It's not like that you go fishing in a lake or the ocean. After that, enjoy fishes fried by straw (traditional Mekong delta dish). Sweet and Sour Soup with Fish and Vegetables is one of the most popular and flavorful home-cooked dishes in Mekong Delta. Braised Fish with Caramel is also a favorite of local people which you should try.