The Mother Nature has endowed Danang dynamic city with the unique and stunning beauty of My Khe beach. My Khe Beach is recognized as one of the most beautiful beach of Danang City, many domestic and foreign tourists come here for convalescence and relaxation.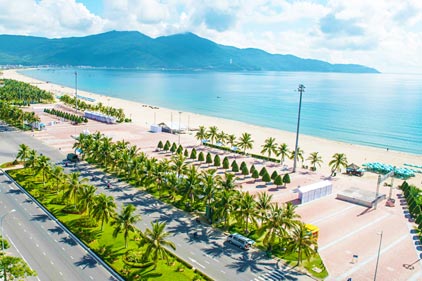 My Khe Beach is voted by American Business Magazine Forbes as one of the six most charming beaches on the planet. My Khe beach attracts thousands of people every year. The Australian magazine, Sunday Herald Sun, also ranked My Khe in the world's top 10 Asian best beaches.
My Khe Beach is located about 6km east of Da Nang and about 24km north of Hoi An. It is a nine-kilometre stretch of smooth sand with an average width between 50m and 70m. The gradient is gentle, and its sheltered position in the lee of the Son Tra peninsula softens the autumn winds that restrict swimming further down the coast.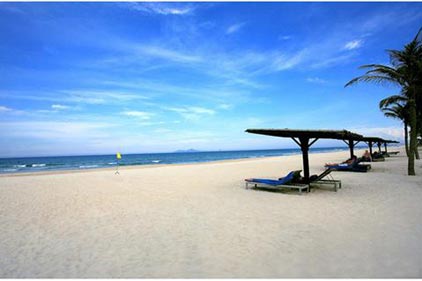 My Khe is a large beach which is 900 meters in length. It is an ideal place for sightseeing, swimming and taking photos with beautiful stretches of white smooth sand, its blue water, yellow sunshine and fresh atmosphere as well as poetic ranges of coconut palm trees nearby. What can be greater than sitting on the white smooth sand, enjoy the warm sunshine, the breezes coming from the beach and taking a deep breath? That will be even greater for bathing in cool water with little waves.
Moreover, this beach is regarded as a wonderful place for those who want to enjoy the beauty of nature at dawn and twilight. Fresh air, beautiful view at My Khe beach will help you have huge energy to begin a new day or relax after an exhaust day of working. What a great place to see sunrise and sunset, having great pictures or feeling time passing by!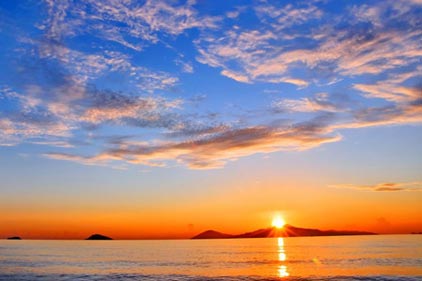 According to Forbes, My Khe beach had met the fifth criterion of the prettiest beach by possessing luxury resorts and international standard villas. The numberless deluxe resorts, and even five star hotels, gather here and offer tourists the most comfortable conditions to relax and enjoy life.
With large beach space and slightly waves, the beach is suitable and convenient to play plenty kinds of sports or having activities such as volleyball, fishing, water-skiing, parachute jump, sunbathe, diving, yacht race and so on.