There are many interesting outdoor activities for your choice in Dalat with various kind of activities as adventure activity, relaxing activity, etc. One of the most relaxing Da Lat activities you can experience is riding elephants or ostriches.
To take part in , you can visit Prenn Waterfall, another beautiful site to visit in Dalat. It provides visitors with a lot of Da Lat activities such as ostrich and elephant rides.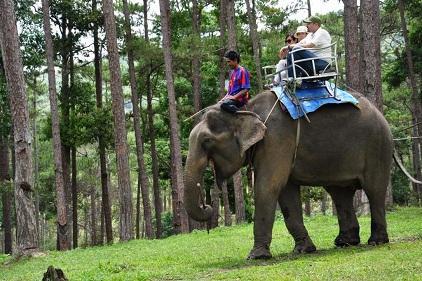 If you are among those people who want to try something new and different, here is your opportunity. Ostriches may not be a popular transport option yet here in Dalat, you can ride one.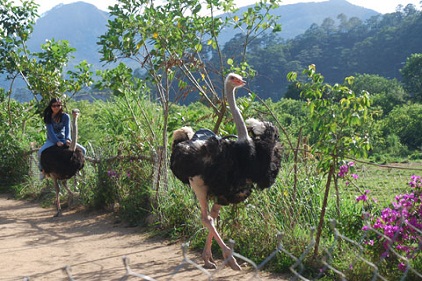 Climbing up the back of an ostrich could be rather challenging but when you can do that, you will have one of the most satisfying and interesting experiences because these well-trained animals are amazingly friendly.
On the other hand, elephants will take you through the beautiful, unspoiled nature areas such as green forests, small creeks, and lakes.