Canyoning in Da lat is a kind of famous adventure activities and it is one of the most things to do when traveling to Dalat.
Canyoning is navigating your way through a canyon. In this case, canyoning is an activity that includes hiking, swimming, water sliding, jumping and abseiling but abseiling is the main thing.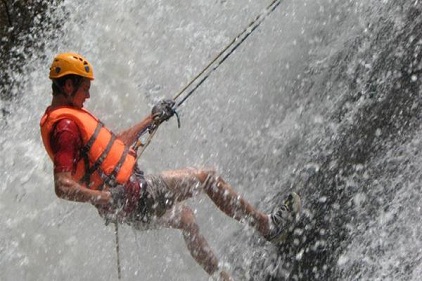 You'll need some special skills for abseiling but it isn't very hard. For trekking and mountain biking you need strong legs, rock climbing you need strong arms but in the canyoning you just only need strong heart to win yourself.
Before you tackle the main canyoning you will get to try your hand at tying knots, rapelling, and working with a harness on the practice slope. Your guide will work with you to ensure that you learn the basics before you try your first rappel.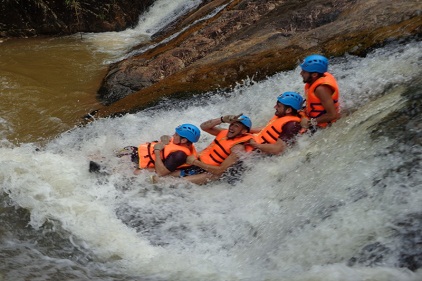 It's a thrilling 15 meter drop to the river that sits below. The surrounding area is stunning with a beautiful waterfall as the backdrop. Once you leave the practice area behind and head deeper into the canyon, you will arrive at a natural water slide. This is where you get to have a little bit of fun before moving on to the next part of your journey.
Every agency and tour operator in town can sell you a canyoning trip.