It is easy to find a restaurant in Vung Tau to try the best food. Here is the list of restaurants following the travel guide.
Lan Rung restaurant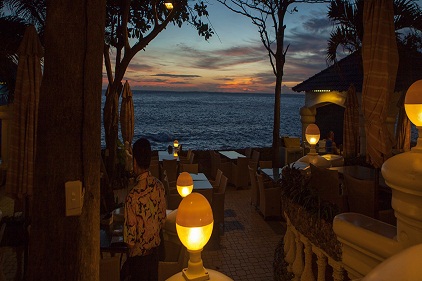 This seaside restaurant offers one of the best live seafood dishes along with Vietnamese and Western specialities in a most unique and beautiful setting in Vung Tau. Guests can enjoy a romantic dinner right by the ocean, watching the sunset with waves gently lapping under their feet.
Hai Vuong seafood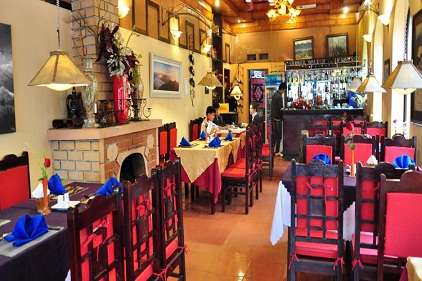 Situated right on the seafront by Imperial Hotel's beach club, Hai Vuong revels in simplicity. Open to the ocean view and sea breeze, Hai Vuong serves up the tastiest seafood as it was meant to be eaten. In the alfresco dining area, you'll find the freshest crab, lobster or fish cooked to order and prepared in both Western and Vietnamese styles. Enjoy drinks or a light snack while enjoying the sunset off the Vung Tau coastline.
Ganh Hao restaurant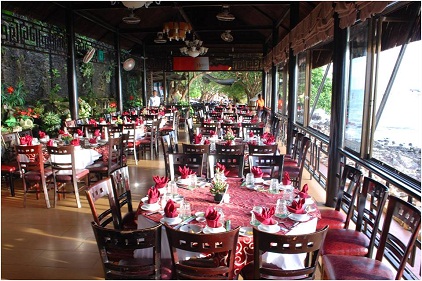 Ganh Hao Restaurant is the well known name in Vung Tau City. With the beginning of one restaurant, the name now is the system with 2 restaurants included Café Shop where guests and enjoy the wonderful time and have attractive view of the sea.
Thanh Phat restaurant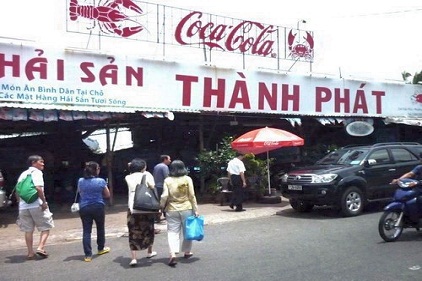 Thanh Phat is a large restaurant in a fishing village near Vung Tau, which specializes in shellfish. When you arrive, you will see tubs of running water, containing shellfish, on the inland side of the street. You pick your victims from the tubs and specify how you want them cooked. Then you cross the street to a dining room that overlooks the sea. Your food will start arriving about fifteen minutes later.
Lam Duong Seafood restaurant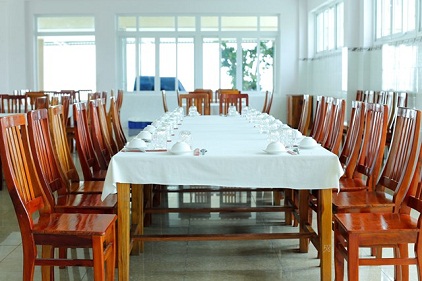 The restaurant is by the sea so, it has a nice view. If you don't really want to sit by the sea you can always have a table inside with air conditioners on. The food is hot, fresh and well presented. The staffs are helpful and friendly.