Located in the heart of Halong Bay, which is only 8 kilometers from the Southeast of Bai Chay Harbor, Ti Top Island is regarded as one of the most attractive site for both international and domestic tourists to Halong.
The name Ti Top is named by the most respectful hero of Vietnam, President Ho Chi Minh, after the Russian astronaut German Titop on the occasion of his first visit to Halong Bay in 1962.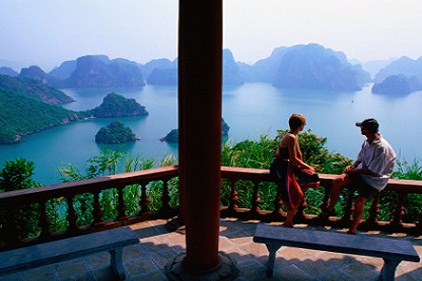 Different from other popular tourist sites in Halong, Ti Top Island does not only possess breath taking romantic landscapes, but also has a heavenly beautiful beach called Ti Top which is perfect for any beach activity.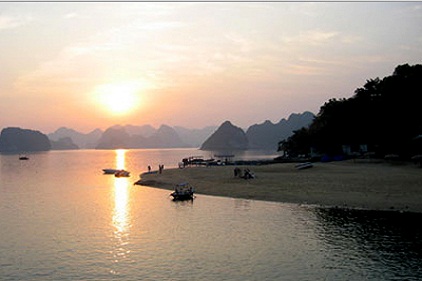 Although its size is not really big comparing to other beaches in Halong, Ti Top Beach is especially famous for its fresh atmosphere, clean water, and smooth white sand that create a great ambiance for tourists to relax. Thanks to all these, Ti Top Beach draws a huge amount of visitors during summer of special occasion.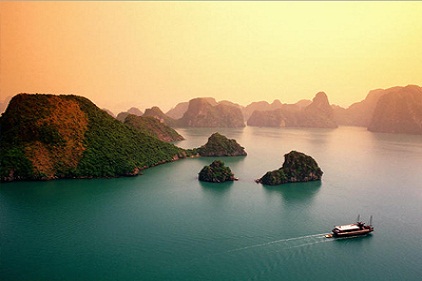 In an attempt to serve the increasing number of tourists to Ti Top Island, there have been numerous high-end resorts, hotels, restaurants, bars, souvenir shops, life-buoy renting, skydiving, or kayak facilities built recently.