Elephant spring is a tourist destination located on the way from Hue to Da nang, about 53km from Hue city and around 20 km north of Hai Van pass, not far from Lang Co. It it is a natural spring with a lot of waterfalls which rise from a forest.
Particularly on a hot day, the natural pool below a small waterfall makes for a very refreshing dip. You can sluice yourself down the smooth rocks at the base of the falls, and there are plenty more spots upstream to explore.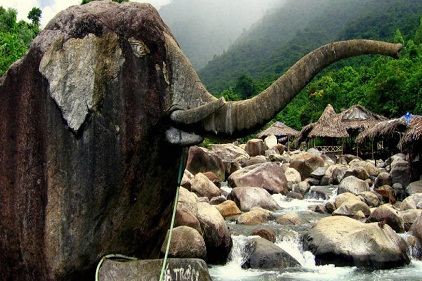 The springs can be reached from the parking place after a five-minute walk through the jungle. The area consists of a number of natural pools with clear and cool water, scattered by huge boulders. Once you arrive at Elephant Springs, with some imagination you can find a boulder which looks like an elephant head, hence the name. Climb over the boulders and explore (they can be quite slippery so take care), swim in the springs or just relax on some sitting mats offered by the locals.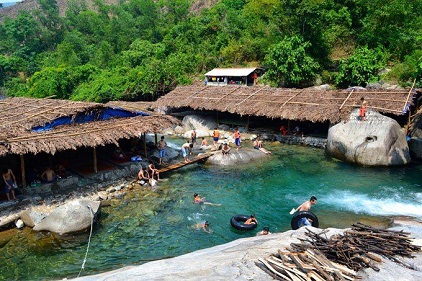 The place can be pretty deserted on weekdays and during off season, which is great if you're looking for some privacy, but not so great in terms of getting some food and drinks -- the food stalls around the springs are only open on peak days. When they are, you can enjoy a cold beer and munch on a scraggy boiled chicken while you're wallowing in the water. When the stalls aren't open, it makes sense to pack a lunch.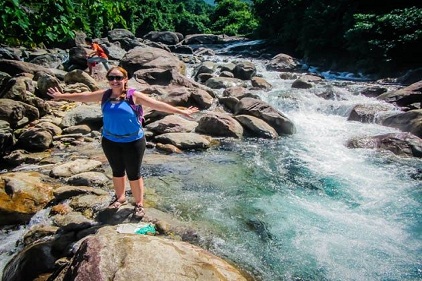 It's not too hard to get to, but it's not well-marked, and it might make sense to hook up with a guide -- most of the motorcycle taxi drivers know where it is. They can also help you sort out the food and drink situation.