The salt fields in Bac Lieu have existed for a long time and provide a huge of salt for the Mekong Delta. The salt fields are divided into squares and rows with full of white salt sparkling below the sunshine.
Bac Lieu has two major salt districts including Hoa Binh and Dong Hai. The salt season begins around from December or January to April and it depends on the weather.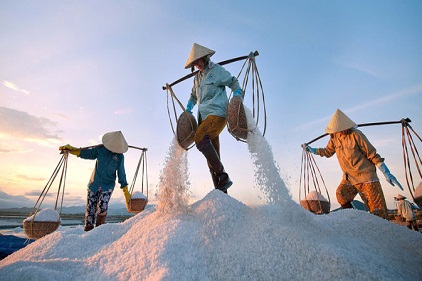 Bac Lieu produces 200,000 to 250,000 tonnes of salt per year, according to the provincial People's Committee. Dong Hai District has the largest area of salt fields at 2,300ha.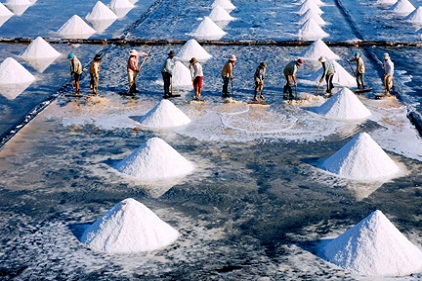 In recent years, Bac Lieu authorities have invested more in infrastructure in salt production areas. Most salt producing communes now have electricity, clinics and paved roads.