Hai Van Pass or Sea Clouds Pass offers an impressive landscape of verdant mountains and clear blue skies, overlooking Da Nang City, Tien Sa Port, Son Tra Peninsula, and South China Sea. Crossing over a spur of Truong Son mountain range between Thua Thien-Hue Province and Da Nang City, it stands at 500m above sea level, making it the highest pass in Vietnam.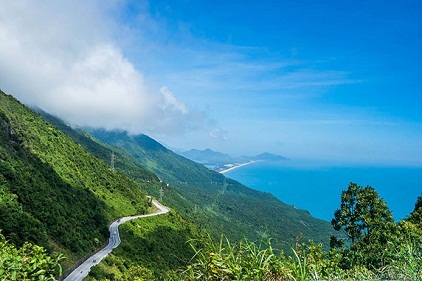 The 25 kilometre-long mountain pass is popular amongst thrill-seeking motorcyclists due to its winding roads, sudden curves and blind corners, while its lookout point offers gorgeous views of Da Nang Bay.
The pass also hosts the ancient Tran Dynasty's Hai Van Gate, Hai Van Tunnel (the longest in ASEAN), wartime gun towers, and a decrepit French-built fort that was later used as a bunker by South Vietnamese and US armies during the Vietnam War. Prior to the construction of the Hai Van Tunnel, the mountain pass was notorious for its fair share of fatal accidents – look out for small altars set along the roadside that are dedicated to perished victims.
A motorcycle trip between Da Nang and Hue through Hai Van Pass takes between three and five hours, longer if you stop for seafood and coffee along the coastline. Priced between VND 150,000 to VND 200,000 per day, motorbikes can be rented from numerous hotels and tour operators in Da Nang City.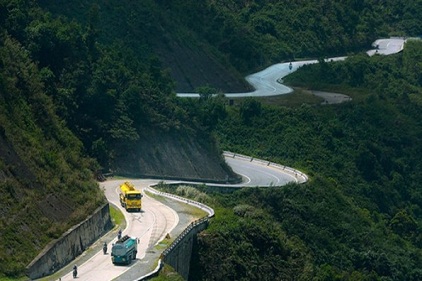 Aside from requiring the use of a powerful bike, do note that Hai Van Pass motorcycle tours can be challenging for new riders – expect uphill slopes, an average temperature of 17°C, and rainy weather if you're travelling between the months of September and March. Driving licenses are required by law and do check your insurance to see if you're covered before… if not, go at your own risk!