Po Sha Nu Tower is an ancient relic that was built in the late 8th century and early 9th century at Cham Kingdom. This tower has a sophistication and unique architecture that is a symbol of ancient Cham art.
Poshanu Cham Tower or Po Sah Inu is also called Pho Hai Cham Towers. This is a group of ruined temple remains of the ancient Kingdom of Champa. The relic is located on Ba Nai Hill of Phu Hai Ward, about 7km from the center of Phan Thiet City to the northeast.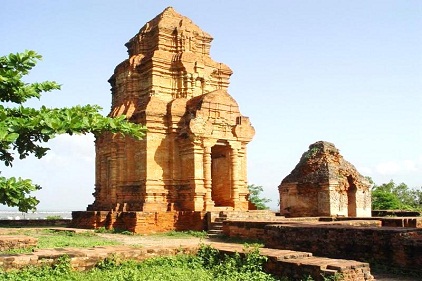 This is the only Cham architectural work in Phan Thiet. It was built 1,200 years ago. However, there are only three towers remaining (main tower, medium tower, and small tower). Inside the main tower, there are stone altars of Linga and Yoni. They are the symbol of Shiva with many carved and sculptured patterns reflecting existence and growth of Cham reproduction. In some documents, there was a stone bull in the medium tower, but the stone bull disappeared. Today, these towers belong to Cham villages of Ma Lam, Ham Tri, and Ham Phu. Annually, local people from other places come to Poshanu Towers to conduct religious ceremonies.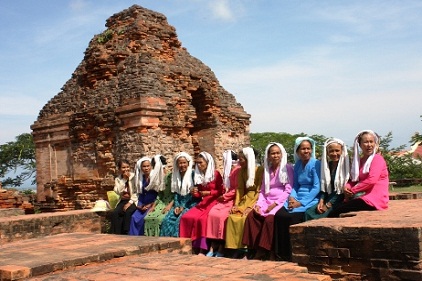 The main tower consists of three floors with the height of 15 meter (from the ground to the top), and nearly 20-meter bottom's edge. The tower has a main long and eastward entrance. According to Cham legend, this entrance is resided by gods. Due to similar decorative and sculptural patterns and uniformity in each tower, there are three spurious gates created. On the arch of the west door, dense carved ranges of with flowers and exotic images remain clearly. On top of the tower, there are four triangle - shaped windows built in four sides. Inner the tower are the stone altars of Linga and Yoni, which are the most sacred things in Hindu temples. One of two other towers in this relic is the tower worshiping the deity of fire. This is the smallest one with 4-meter height, 1 eastward window, and faded architectural and decorative patterns "eroded" by the time. In further distance, it is the tower of Nandi bull, the riding animal of Shiva. The tower is about 12 meters high. Basically, it has a similar shape and architecture with the main tower, but more simple.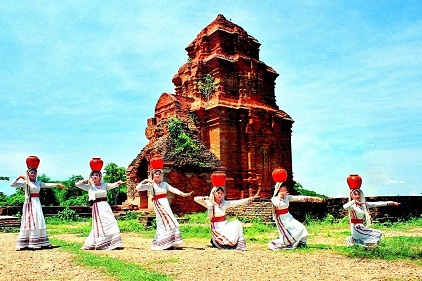 The towers were designed in Hoa Lai architectural style - an ancient art style of Champa. In spite of having small and medium sizes, but the architecture is "distilled" with essence of architectural technique and decorative art of the ancient Cham people who gave birth to majestic and mysterious works. This relic is one of the oldest and relatively intact Cham towers. Being built with Hoa Lai style, Poshanu Cham Tower was constructed from red bricks bonded together by a special binder which is predicted to be resin of plant. With square-shaped ground, spiry towers, and arch-shape entrance, the Cham towers feature many sophisticated patterns. In this relic, there are one main tower, and two other smaller ones.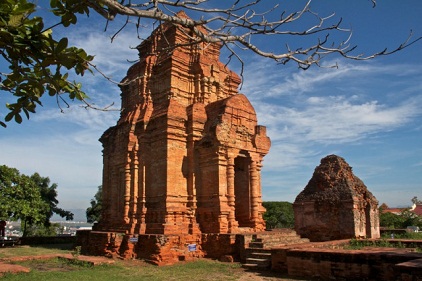 In late 8th century and early 9th century, Cham people built these towers with the purpose of worshiping Shiva - one of the most important deities in Hinduism. By 15th century, a tower was built to worship Princess Po Sah Inu, daughter of Para Chanh King. She is adored by Cham people by her talent and virtue. From 1992 to 1995, in archaeological excavations at the site, many foundations of collapsed and buried temples for hundreds of years were discovered, along with bricks and some artifacts dating from the 15th century inside the temples. Between 1990 and 2000, Poshanu Cham Tower was remodeled and restored. In 1991, Poshanu Cham Tower was recognized as national architectural and artistic monument.