Non Nuoc Beach in Da Nang takes up five kilometres of Hoa Hai Ward's coastline, featuring soft white sands, a gentle slope, unpolluted waters and mild waves all year long. Widely regarded as one of the most beautiful beaches in the world, visitors can do plenty of sightseeing and leisure activities whilst enjoying local seafood dishes at its many beachfront restaurants.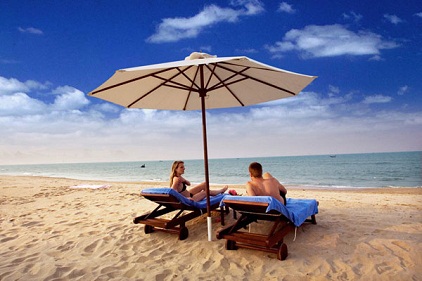 If you're looking to surf during your holiday in Da Nang, the best time to visit Non Nuoc Beach is between the months of April and September, when the wave angles are optimum and average water temperatures of 25°C and 28°C. There are also surf and stand-up paddling lessons available for inexperienced visitors.
Accessible within a 20-minute drive from Da Nang City or Hoi An, this expansive beach also hosts a number of luxurious five-star beach resorts and two international golf courses, where affluent travellers can wine and dine at Michelin-starred restaurants as well as indulge in a myriad of spa treatments.
Non Nuoc Beach is a ten-minute walk from the iconic Marble Mountains, which houses 17th-century Buddhist sanctuaries and pagoda temples, sacred limestone caves, and local handicraft villages. Nature lovers can also enjoy hours of jungle-trekking or boating along Co Co River (Stork Neck River).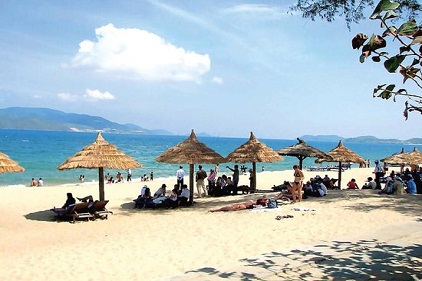 Offering breath-taking views of the Son Tra Peninsula and Marble Mountains, Non Nuoc Beach is a good retreat for those looking to soak up the sun and escape the busy streets.
Location: Hoa Hai Ward, Ngu Hanh Son, Da Nang