Mother land gives Quang Binh a spectacular and pristine landscape, Phong Nha – Ke Bang national park. It is the harmony of the primeval forest and Son River, along with dry and water grottoes and caves that create a beautiful landscape as a painting.
Phong Nha – Ke Bang National Park lies in the north of the majestic Truong Son range in Quang Binh Province - the central Viet Nam. Covering an area of more than 343,000 hectares (heart zone of 123,300ha and buffer zone of 220,000ha), Phong Nha – Ke Bang situated in Quang Binh, Bo Trach and Minh Hoa districts, is 50km northwest of Dong Hoi City.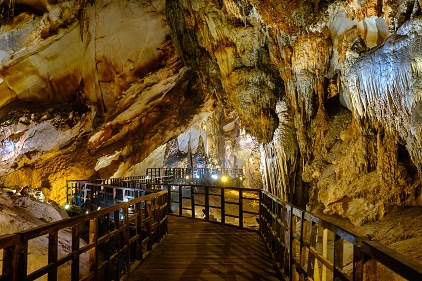 The over 200,000 ha of parkland includes beautiful limestone formations, grottoes and caves, and boasts lush forestland covering 95 percent of the park area. The area is considered a paradise for researchers and explorers of grottoes and caves, and Vietnamese and British scientists have so far surveyed 20 with a total length of 70km. Of them, 17 are in the Phong Nha area and three in the Ke Bang area.
The Phong Nha cave itself which lends its name to the whole system is probably the most beautiful of all, containing many fascinating rock formations, enchanting visitors with evocative names such as Lion, Fairy Caves, Royal Court and Buddha.
Besides the grotto and cave systems, Phong Nha has the longest underground rivers, the largest caverns and passageways, the widest and prettiest sand banks, and the most astonishing rock formations in the world.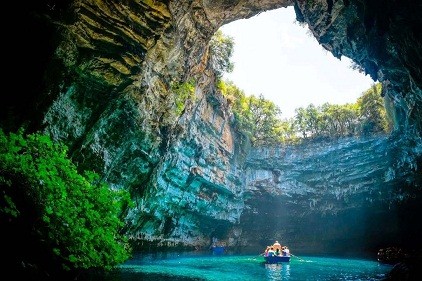 Phong Nha - Ke Bang can be compared to a huge geological museum thanks to its complicated geological structure with different categories of stone including sandstone, quartz, schist, siliceous limestone, granite, granodiorite, diorite, applet, pegmatite, etc. Phong Nha-Ke Bang is the oldest and largest tropical karst formed 400 million years during the main geological periods of the Earth, bearing the original topographic and geologic characteristics. Experiencing major tectonic phases, high mountain ranges and the depressed sedimentary basins were formed. These fluctuations have also contributed to the diversity of geology, topography, and geomorphology.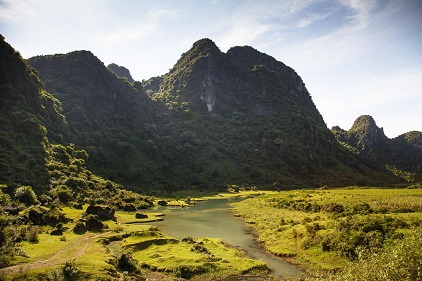 The primary tropical forest itself has many rare tropical plants and trees including 751 species of high-rated plants of which 36 species are endangered and listed in the Vietnam Red Book of native endangered and rare species. The forest is home to 381 species of animals, 66 of which are listed in the Vietnam Red Book. The animal species in the Phong Nha-Ke Bang National Park are more diverse than in other national parks and reserves in Vietnam. Visitors are likely to see Asiatic black bears, macaques, deer, wild boar, gibbons and many birds.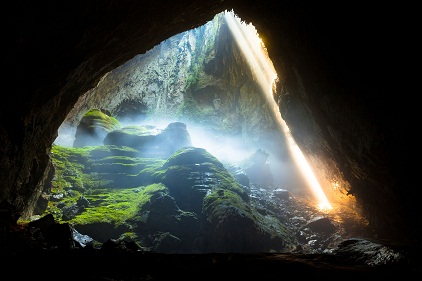 Other attractions within this national park are the mountain peaks, 24 of which are over 1000m high and are still unexplored. They offer great opportunities for eco-tourism, climbing and exploration. Between the Peak Co Preu and the Peak Co Rilata are wonderful unspoilt valleys.
Moreover, the national park has many interesting relics, hieroglyphs, steles, statues and Buddhas which probably belonged to the Cham ethnic minority.