Binh Thuy ancient house was built 100 years ago and used as a backdrop to many famous films. The house has an unique architect which is the combination between Eastern and Western architect.
The house is located at 26/1A Bui Huu Nghia Street in Binh Thuy ward, about five kilometres from downtown Can Tho, the house is filled with features that represent rural areas in the Mekong Delta region during the 20th century.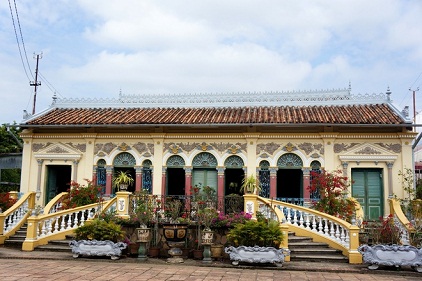 Binh Thuy ancient house which was built in 1807 has been owned by Duong family. The house seems to be much brilliant in the sunlight with its sophisticated French architecture.
In order to keep warm and avoid termites, the house owner sparyed a 10cm layer of salt under the floorboards. Outside the house are 4 elegant bow-shaped sidesteps with high ceilings decorated harmonious motifs and many multi-sized doors beautifying nobility for ancient house. Embellishing the beauty is embossed reliefs decorated outside facade. All creates the elegant beauty of the house at the turn of the 2 centuries.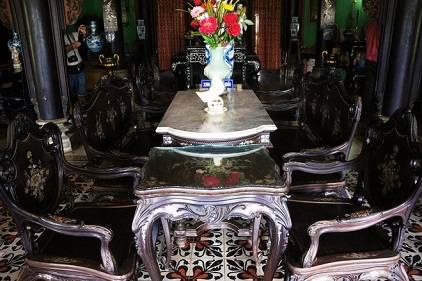 Although built in the early 20th century and strongly influenced by Western art, Binh Thuy ancient house has not lost its national soul in worshiping space, in the use of decorative patterns and motifs so far. Here, the East - West cultural communication is reasonably and creatively selected, acquired and applied, which gives the monument a unique style elegant but casual, close and modern but not irrelevant amidst the scenery of the tranquil village.
The house is now preserved by Duong Minh Hien, the sixth generation of the Duong family.