Cat Cat village is one of the most famous destination of not only domestic travellers but also foreign ones. It is located on on the Muong Hoa Valley and takes just a few minutes of walking distance from Sapa.
This is an age-old village of H'Mong ethnic group remaining unique customs and practices that are lots in other villages. Cat Cat formed from the mid 19th century, a division clustered minorities living along the mountainside, each house a few dozen meters apart. People cultivation and farming on hillsides. They grow rice, corn, potato, cassava by mode manually on the terraced field.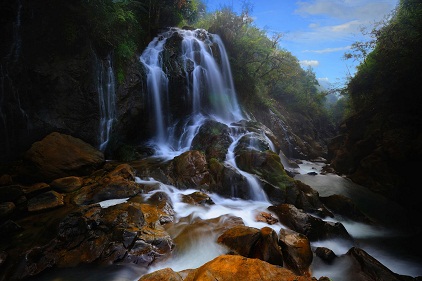 Visiting Cat Cat village, we can have a chance to visit a big waterfall on the stream and the old Hydro Electric Power Station built by the French here.
An interesting feature of Cat Cat village which made it different from other ethnic villages in Sapa is that many original unique customs still remain, typically "steal or pull a wife". Travellers when taking trekking tours to the village are often told this strange customs: when a man falls in love with a girl, his friends and he will plan to "pull" the girl to his house suddenly and then hold her for three days. After that, if the girl agree to be his wife then they will get married, if not, they will drink a bowl of alcohol together and everything will back to normal as nothing happened.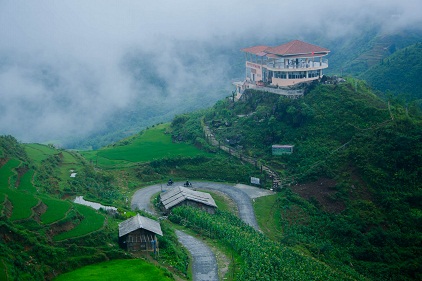 Besides, traditional houses of H'Mong people in Cat Cat village have three rooms with three doors and covered with po mu wood roof. In the house there are three columns that stand in round or square stones. The walls are made from sawn timber. The main door is always closed and only opens when people in the house organize important events. Altar, inlaid floor containing food, places for sleeping, kitchen and receiving guests are indispensable parts of the houses.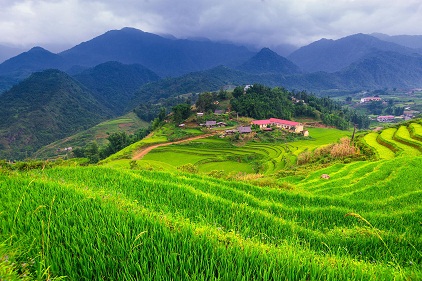 In addition, the craft traditions of H'mong peoples is very unique because H'Mong women use plants and leaves to dye these brocade fabrics. And then they roll a round and smooth section of wood covered with wax on fabrics to polish them, making their colors durable.