In many types of seafood as crab, clam, snail, shellfish, oyster is the best nutrition seafood that you should try in Phu Quoc by the sweeter and fragrant taste of oyster's meat than anywhere.
Compared with other dishes, abalone has a slightly higher price but the dish is worth trying because there are few places with such fresh abalone on Phu Quoc Island. Moreover, even nutritious abalone, suitable for all travelers.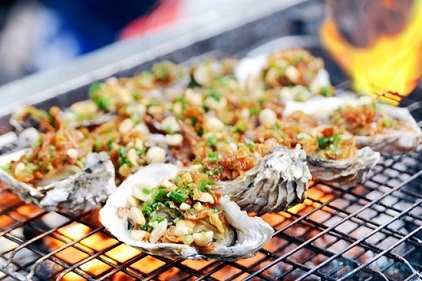 Abalone makes enough dishes: soup abalone, abalone stew vegetables, cauliflower sautéed abalone … however, grilled abalone is still completely original dishes retain the most flavor.
Abalone after processing, sauce prepared from ginger, garlic, fish sauce, sugar, chili and pepper vapor permeability of about a few minutes to set up fever, red charcoal fire. Wait until the steam hypertrophy, mouth slightly boiling abalone is able to enjoy.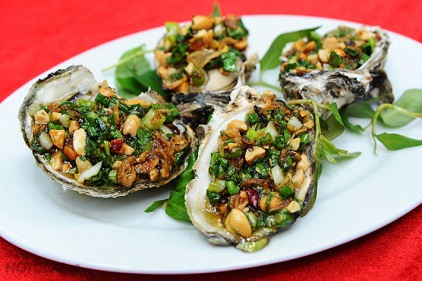 Abalone meat tender, delicious, fresh and fragrant flavorful sweet sauce hard to resist, just eat one would want to eat two, then eat two children did not want to stop, easily makes people hurt when paying bills very worthy though "copper value for money ".