One of the most famous dishes in Dalat that you try is Nem nuong. If you have a chance to try once time, you will find another chance to try it again.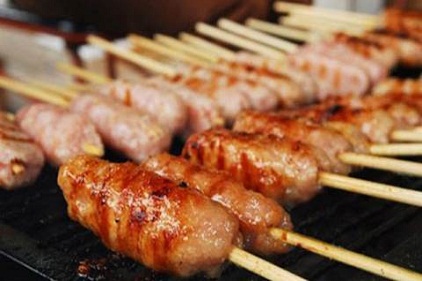 Da Lat's nem nuong is not different much from its Nha Trang's cousin. The grilled pork stick is equally tasty and totally worth checking out. Ground pork is rolled around a bamboo stick and grilled, before being served with deep-fried rice paper rolls and raw vegetables. The best thing about nem nuong is its dipping sauce made from a finely ground liver, prawn, pork and peanuts.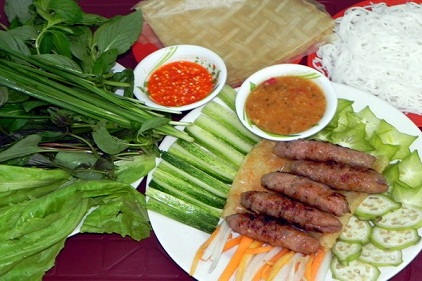 And nem nuong Ba Hung is one of the most famous restaurants in Dalat where nem nuong is a speciality. Nem nuong is a fresh, roll-your-own spring roll. Fill thin sheets of rice paper with a variety of herbs (including perilla leaf, sweet basil, chives, mint), add the nem nuong (grilled pork patty), then some cha ram bap (crispy, fried sweet corn and rice paper rolls), pickled radish, carrot, and shallots, and roll it all up before dipping it in a thick, peanut sauce. Like all the best Vietnamese dishes it's a brilliant balance of textures, flavours and colours.