To Nha Trang it costs 120.000 VND/ticket, 4 hrs/trip. To Ho Chi Minh city is 230.000VND/ticket, 7hrs trip. To Muine Beach is 120.000VND/ticket, 4hrs trip.(Nam Phuong bus at 08.00 AM & 13.00 PM www.dalatopentours.com , Mimosatravel bus , An Phu bus, the sinh tourist bus).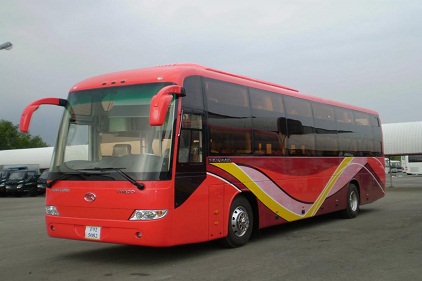 To Da Nang (for Hoi An), sleeper buses leave at 14:00, 15:00 and 16:00. 275.000 VND, Futa bus (Phuong Trang), 14 hours. There is also a Nam Phuong bus at 12:30 that goes first to Nha Trang, connecting with a sleeper leaving for Hoi An at 19:00. 320.000 VND.
If you're short of time and want to avoid connections, you can go straight to Hanoi as well. A sleeper bus (Tai Thang Bus) direct to Hanoi on a 45 seat sleeper bus will cost 700.000 VND/ticket. You can buy the ticket at the bus station (1 To Hien Thanh St, Ward 3) or at the office of the bus company (5 Pham Ngoc Thach St, Ward 6). Total duration is around 30 hours.