Getting around Phu Quoc, you can not only enjoy the beautiful beach and landscapes but also explore the local life in the fishing village and try the fresh seafood here. And there are many kinds of transportation for your choice.
Taxi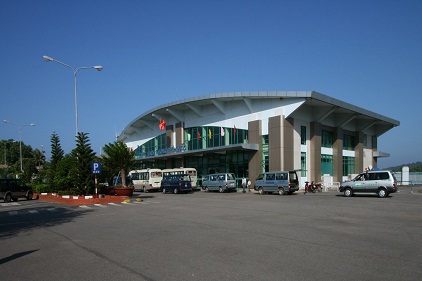 When you arrive at Phu Quoc International Airport, you are immediately confronted with several taxi offers. Pick one of them. Taxis are available anywhere near a bigger resort, in Duong Dong or anywhere else where tourists tend to accumulate. If not, just ask your friendly receptionist or waitress to call one for you.
Phu Quoc might be a paradise island straight from a fairy tale, but we are still in Vietnam. For getting from the airport to the resort, we picked one of these silver colored "Reasonable Price" taxis available at the terminal exit. This particular taxi driver definitely had tampered with his taximeter and increased the kilometers shown by 50%. Another ride with the same company, but a different taxi driver, went smoothly and with a normal price. There are Mai Linh taxis available as well.
Bus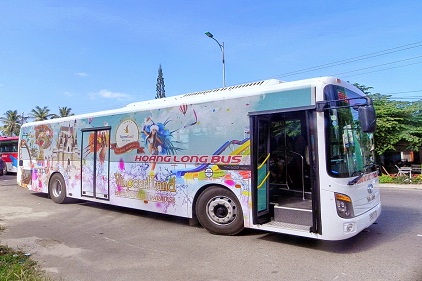 The basic bus service that runs between An Thoi and Duong Dong runs every couple of hours, especially when a ferry arrives at An Thoi.
Other than that, you will find the signs of bus stops at the roadside of the main streets on Phu Quoc Island. However, I have never seen a bus. There apparently is a public transport system on the island, but nobody seems to know anything about the schedules, so we recommend other means of transport.
Renting a Motorbike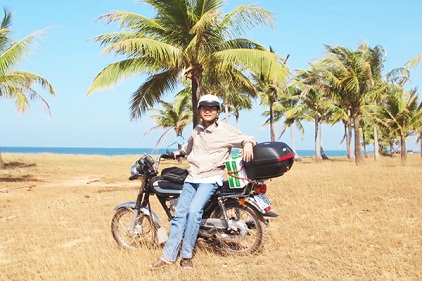 Now, that's the best way to get around on Phu Quoc Island. Especially when you are scouting the area for beautiful beaches and hidden treasures, you will appreciate the mobility of your rented bike.
There are renters of all sizes in Duong Dong and also along Hai Ba Trung street. Maybe you need to barter a little, but usually the prices for renting a motorbike are between VND 120,000 and VND 250,000 per day. It depends on whether you want to rent an old manual machine, a stylish vintage motorbike or a modern automatic.
Everything that applies for motorbike rentals in Vietnam also applies here: inspect your machine thoroughly. Lights, brakes, gear and so on.
Resorts and hotels usually partner up with a motorbike rental service, so they can organize a bike for you. Just give them an hour or so, and the machine gets delivered to your doorstep.
The traffic on Phu Quoc Island is much less hectic than in the bigger cities, and there are less vehicles on the road. While that seems a great thing for riding, keep in mind that we are still in Vietnam. People don't care about traffic rules and the bigger vehicle has the right of way.
Always keep that in mind while getting around on Phu Quoc Island and you will be fine.
Bicycle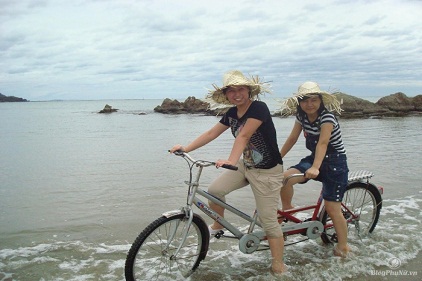 Often hotels and resorts offer bicycles for their guests. I would definitely recommend that option for riding shorter distances. Always pay attention and lock your bicycle when you leave it behind to explore the one or another interesting sight on Phu Quoc Island.
Boat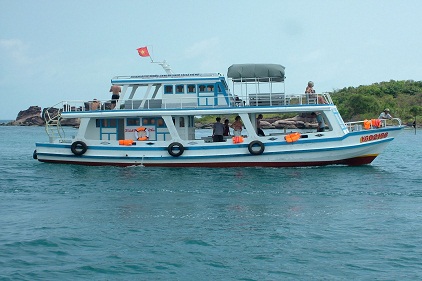 To get to the smaller islands of the southern archipelago, you need a boat. The best method is to go to the harbor and ask one of the guys with the smaller vessels. Or rather stand there and take a look, they will approach you with a smile and maybe even some English. If you are not a friend of clumsy communication, ask your local receptionist or someone at a tour desk to organize something.
Approaching the fishermen directly is usually cheaper and more personal.
Walking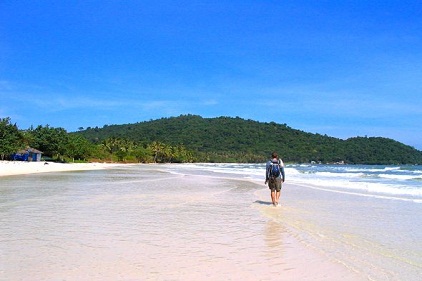 It might be a good idea to do some walking around Duong Dong Market and enjoy the daily life of local people here. Just stop by a food court or a shop that you find interesting so much easier than traveling by a car or a motorbike!