Because of geographical features, climate through many different periods, Quang Binh created a spectacular system of grottoes and caves.
Son Doong Cave: the newest cave that was found in Quang Binh province after the famous caves such as Thien Duong and Phong Nha Caves. Son Doong Cave is considered one of the huge caves of the world. It is in Phong Nha – Ke Bang National Park with more than 7km long.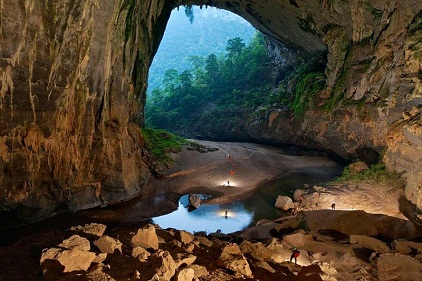 Thien Duong Cave: locates in Phong Nha – Ke Bang National Park. The cave is 16km long and far from Son Trach Commune in Bo Trach district about 4km. The destination is far from Dong Hoi City about 70km and Phong Nha Cave about 25km.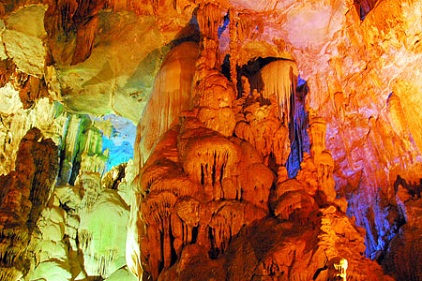 Tien Son Cave: the cave is far from Phong Nha Cave about 1km. It is 980m long with different parts. The cave is called the dry cave with many spectacular stalactites.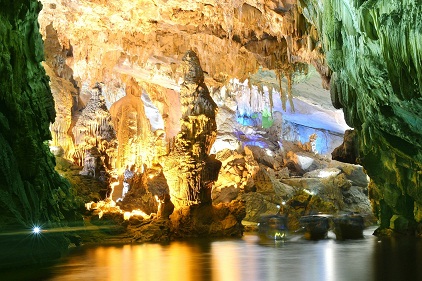 Phong Nha Cave: this is one of the best fascinating caves in Vietnam. The cave is also the popular destination for all people who love to explore the caves in the country. Phong Nha Cave locates far from Dong Hoi city about 50 km.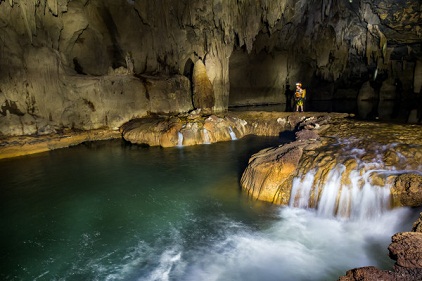 Tu Lan Cave: the cave is in Minh Hoa District. It is more than 600 m long with many great stalactites. The cave is closed with the peaceful valley and Tu Lan Mountain with the rich fauna and flora system.