Food is one thing you should try when traveling to Phan Thiet. Phan Thiet cuisine is very rich and unique features with slight sweet flavors as well as compared to other regions in Vietnam.
Phan Thiet is a heaven for seafood lovers. Most earn their living by fishing and you will see dozens of colorful fishing boats moored in the harbor. If you want a break from seafood, there are many restaurants which offer a good selection of traditional Vietnamese dishes as well as other Asian cuisines and French and Italian food.
Fresh food and Vietnamese traditional food
The dining scenery in Phan Thiet is dominated, not surprisingly, by local seafood. Restaurants along the river draw crowds of Vietnamese even if they are staying in Mui Ne -- the word is "the offerings in Phan Thiet are better and cheaper.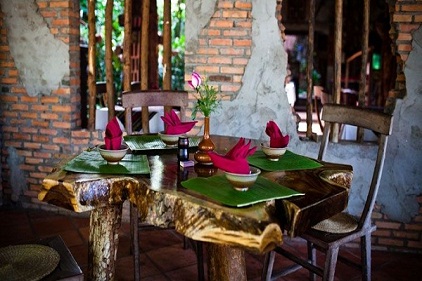 Place to eat:
- Forest Restaurant, 7 Nguyen Dinh Chieu, Phan Thiet
- Xuan Vang Restaurant: 20 Vo Thi Sau St (corner of Pham Van Dong), Phan Thiet.
- Song Bien Restaurant: Le Loi St, Phan Thiet
- Little Saigon Restaurant: Le Loi St, Phan Thiet.
Tamago Japanese Restaurant in Phan ThietTamago Japanese Restaurant in Phan Thiet
European and other Asian cuisines
If you are looking for a getaway from local specialities and rice dishes, a plenty of restaurants in Phan Thiet offer a variety of exotic European and Asian food, ranging from French, Italian to Japaness, Thailand, Indian.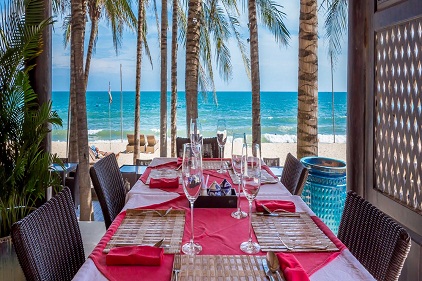 Place to eat:
- Champa Restaurant, famous for its excellent French cuisine, 58 Nguyen Dinh Chieu, Ham Tien Ward, Coco Beach Resort, Phan Thiet
- Tamago Japanese Restaurant
- Sukhothai Grill, the restaurant is part of the Sunsea Resort
- Shree Ganesh, 57 Nguyen Dinh Chieu, Mui Ne
- Good Morning Vietnam, a popular Italian restaurant