Ninh Binh is famous with the combination between river and moutain, between historical stories and many festivals in the spring. So the best time to travel Ninh Binh is between March and October.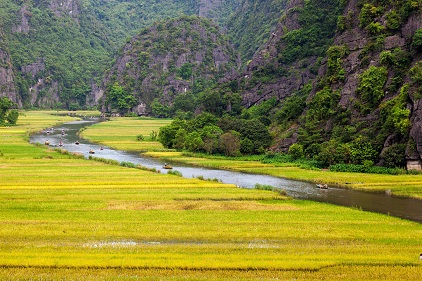 It's so amazing when you float along the poetic stream of Tam Coc Bich Dong – Hoa Lu and
Trang An Tourism Area
, you are surrounded by yellow rice fields. You can see yellow rice fields in April and May (the harvest time of summer rice) or September and Octorber (the harvest time of wet rice).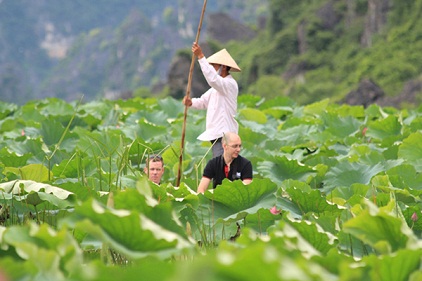 June is best time for flower lovers, especially lotus. Lotus and waterlily are available everywhere but in
Ninh Binh
, they are more wonderful than Hanoi thanks to their picturesque natural background.
In Spring, there are some famous festivals include Dinh Long Pagoda festival, Bai Dinh Pagoda and Thai Vi temple festival. The most awaited festival of the year is the Hoa Lu ancient capital festival. These festivities depict the culture of the place and entertaining the people. People gather around from various parts of the country to celebrate this festival. Ninh Binh is a great place to visit especially when one of these festivals is approaching.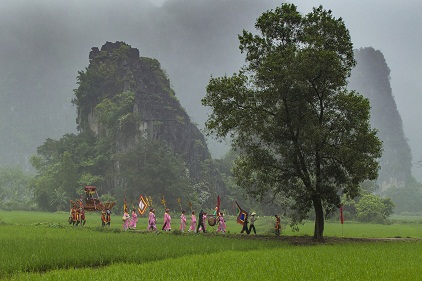 Before and after the traditional Vietnam's Lunar New Year Festival. Specifically, you should not travel in Ninh Binh in around December to February (of the following year) when it has a lot drizzle, weather is really bad for any excursion here.