Mekong is famous with many rustic food and southern specialties because of fisheries resources from rivers and canals. Moreover, Mekong Delta is home to 3 cultures of Cham, Khmer, Chinese which bring the unique culinary art. There is a list of some famous food that you should try when visiting Mekong Delta.
1. Thit Chuot (Coconut Mouse)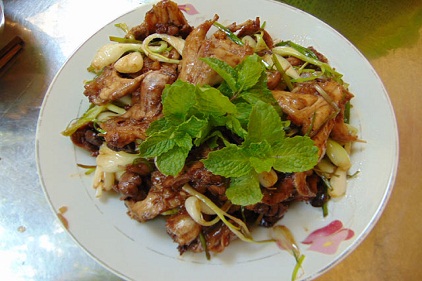 Mouses are the animal which usually damages coconut tree, it's why people usually catch it for food. Mouse is cooked into many dishes: grilled rats, steamed rats, curry and the real star of the list is steamed coconut rats in the rice cooker. The more you eat, the more you are in love with this food.
2. Goi Ngoc Sen (Lotus Plants)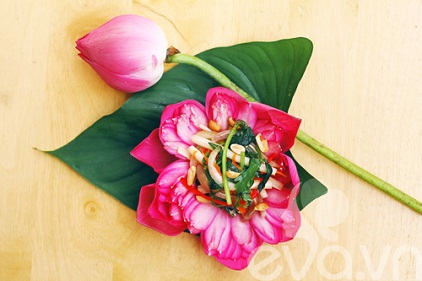 Blossoming lotus flowers floating on the Mekong Delta is a beautiful sight. But Vietnam's national flower is also a staple of the local diet, and you'll see lotus stems and seeds sold at market stalls all over the region. The seeds are usually dried with sugar and eaten during holiday periods. But the stems are used in some of Vietnam's most famous salads like the Goi ngo sen tom thit (below) made by our reporter Celina at a recent cookery class.
3. Keo Dua (Coconut Candy)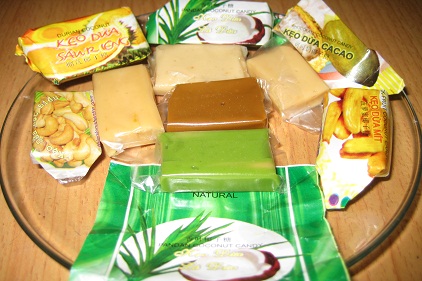 With Vietnam's unquenchable thirst for fresh coconut water, cultivating coconuts is big business in the Mekong Delta. The province of Ben Tre has even earned the nickname "Coconut Island'. While nothing beats a freshly cracked Mekong coconut, the Delta locals also have sideline in delicious coconut candy – and if you have a sweet tooth you won't want to miss this local treat.
4. Vu Sua (Lo Ren star apples)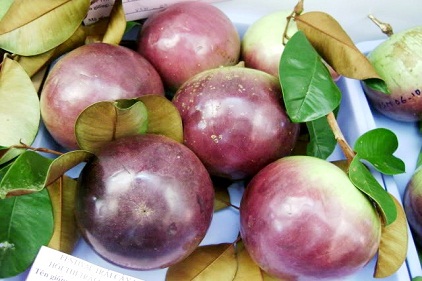 Lo Ren star apple is the famous brand of Tien Giang province in Vietnam market. Star apple has thin crust, little seeds, soft and sweet pulp. Star apple is squeezed tenderly and cut into medium pieces to enjoy. The taste of this fruit is not too sweet but light. The pulp is soft and smells so attractive. You can peel the crust, remove seeds and blend star apples with milk, sugar or cocoa powder to have a special smoothie to ease the hot weather.
5. Bo Bia Man (Luc Si's Nem rice papers)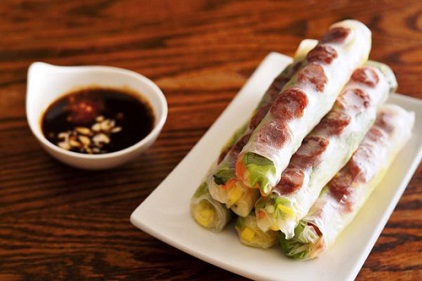 Rice papers in this land include a various type such as: Nem rice papers, dipped rice papers, sweet rice papers, or baked rice papers. This dish is handmade with 100% rice flour and not used any chemicals. Rice papers are soft, medium salty, wrapped with shrimp, meat, vegetables, noodles, served with tamarind fish sauce, or soybean milled. This is really amazing dish, contributing to make uniqueness of Mekong Delta cuisine.