There are many choices for tourist to transport from Halong City to other nearby destinations, like Cat Ba, Mong Cai, or Hai Phong City.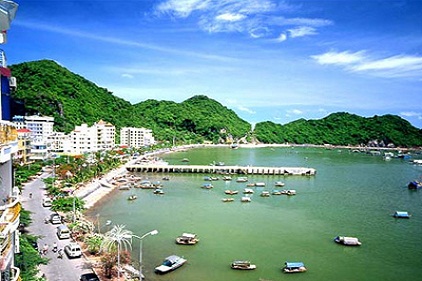 Usually for tourists who travel in a tour, travel agencies often provide buses for whole group to travel around to any place on itineraries. In case of lack of private buses for tourists, these agencies will deal with other transportation suppliers, so the tourists do not have to worry about the transportation.
Tourists who travel by themselves concerned more about this issues. The most flexible and easiest way to travel to other nearby area is travel by taxi. It is easy to get a cab in Halong. However, there are two issues that tourists should know beforehand. Firstly, the fare for travelling in long distances with taxi is extremely high compared to other transportations. Although taxi firms might have set a lower price for long distances, it still costs a few hundred VND for each trip. Secondly, not all taxi firms in Halong City have long distance service. However, Mai Linh Taxi and Mong Cai Taxi has this kind of service so it would be wise to get their information.
Ship might be another ideal option. If tourists book a tour on a luxurious cruise on this bay, the cruise might already include other destinations (like Haiphong City or Cat Ba Island) on its itineraries. If not, they can purchase ship tickets from Hon Gai Island to Haiphong City, which sail 3 times a day at 6.30am, 1.00pm, and 4.00pm.
Interprovincial bus is not a bad choice, but it is only for those who have experience traveling in Vietnam. If you are going to travel by bus, purchase tickets at Halong bus station only and always watch out for pickpockets.