Experience in Mui Ne
Mui Ne was an isolated stretch of beach where pioneering travellers camped on the sand. Times have changed and it's now a string of beach resorts, which have fused into one long coastal strip. These resorts are, for the most part, mercifully low-rise and set amid pretty gardens by the sea. Oddly enough, what most people call Mui Ne is not Mui Ne, it's Ham Tien. Mui Ne Vietnam is a small fishing village about 8km away from the popular resort area of Ham Tien, the place people are referring to when they say Mui Ne.
Sleep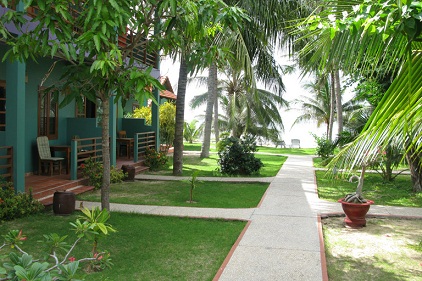 We had a friend staying with us and spent almost two weeks in Mui Ne, so we rented a two bedroom apartment through airbnb. Our visitor is a vegan and so we wanted to have a full kitchen to cook meals. Though we enjoyed having our own space, if we did it again I would have stayed somewhere on the beach. Most likely at our second choice:
Hiep Hoa, which seemed like a very nice, and great value Vietnamese-owned and run hotel on the beach. We checked the prices (listed below) while we were in town as they are not posted online. We cannot actually recommend this hotel as we did not stay there, but they would have been our top choice if we hadn't rented the apartment.
$20 Fan Room
$25 A/C Room
$30 A/C Bungalow
Eat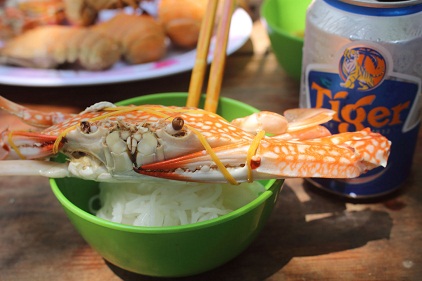 Lam Thong
If ever a restaurant was a good example of "cheap & cheerful" this is it! I wouldn't call Lam Thong spectacular, but it's a solid choice. Everything there was pretty good and easy for vegan and meat-eaters alike. Also we would typically pay about $2-$3 a person for a hearty meal with drinks.
Banh Mi/Bun lady
The owner of this street food cart is quite possibly the nicest lady we met in all of Vietnam. She also makes an incredible Bun for a little less than a dollar. Our vegan friend ordered the Bun with no meat, or fish sauce and she only charged us about $0.20 for the veggie version.
Boke
There are a ton of Boke restaurants lining the promenade on the ocean side. They all have fresh seafood, and sort of grotesque looking crocs or gators (I can never remember the difference) that are skinned but with their heads intact on a rotisserie. We had fish with lemongrass and chili at one of the Bokes and it was quite good.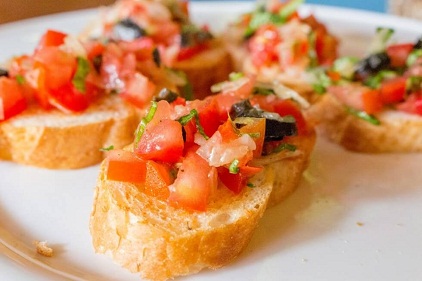 Bamboo
Though not a vegetarian restaurant, my vegan friend and I came here and split several dishes and they were all very good. Especially the mushrooms in claypot and bruschetta.
King of Sandwich
We went here quite a few times for a quick and easy lunch and all of the sandwiches we had were very good.
La Marmite
I did not actually go here, but it looked like a really cute French option for a date night. It's a little bit outside of town on the main strip and looked like it did a nice 3 course set meal.
Work
Katie's Coffee
The internet was quite good all over town, except for when the power turned off. Katie's is a nice western style coffee shop with free wifi. There are tables and chairs, as well as couches to sit and work on.
Do
Yoga/Sankara pool
If your hotel does not have a pool and you are looking for a good lounge Sankara is a great option. It's a bar/lounge with a pool, and a great place to get a drink and go for a swim. There was also a yoga class taught on the roof of the lounge twice a day when I was there. I think the teachers may have been about to leave town, so I would drop by to see if it's still on.
Botanic Spa
This Russian-run spa is hidden down an alley and can be hard to find. They have a steam room and do massages as well as other spa treatments. It's set in a pretty little garden and has a nice atmosphere.
Wind Sports
Mui Ne is most famous for kite boarding and wind surfing. Read all about Tom's kite boarding shenanigans here.
Fairy Stream
An incredibly easy place to see right outside of town. Read more about our beautiful walk up the stream and how to get there here.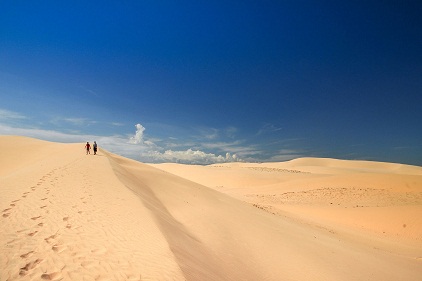 Sand Dunes
There are both red and white sand dunes outside of town that are fun for a visit. You can rent plastic sheets from the kids who hang out at them to slide down the dunes, or you can rent quads at the white dunes. Important advice: don't jump off the dunes with flip-flops on! They are very easily lost, and not so easily found again! You can go with a tour, or in a taxi, or drive yourself on a motorbike. See below for some information on renting motorbikes in Mui Ne.
About an hour outside of Mui Ne, and definitely worth the trip if you are in town for more than a couple of days. To go up or down the mountain you can either take a cable car, or hike. We tried and failed to find the trail to hike up, so we took the cable car up and then hiked back down. Once at the bottom we took a picture of the trailhead, so if you do want to hike up the photo below is what you are looking for.
It's a fun day trip with great views of the area, and of course a really, really, big, really, really white Buddha.
Visit actual Mui Ne.
As I mentioned previously what everyone calls Mui Ne is actually Ham Tien. Mui Ne is a small fishing village nearby that is nice for a visit to see all of the rainbow colored fishing boats.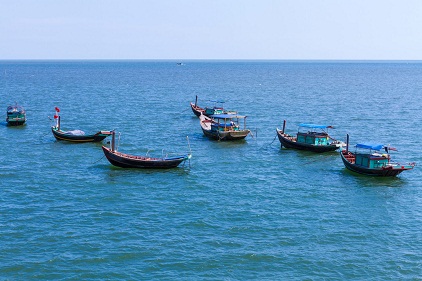 Other Tips
Ripped Money
We got a bill out of an ATM that had a very small tear in it. It turned out that no one in town would take it. In fact we had people refuse bills that were just wrinkled! Don't accept bills that are ripped or damaged in any way or you will be stuck with them like the music ended in a game of hot potato!
Price Confirmation
It's a good idea to write down agreed upon prices for taxis, etc. This way there is no question of misunderstanding or arguments over prices at the end of the drive, meal, or any other type of transaction. It's unfortunate that I feel the need to recommend this. As I said this was the only town in Vietnam where we had experiences that encouraged us to write down agreed upon prices on a piece of paper to make sure there were no misunderstandings.
Motorbike Rental Quandary
We had seen quite a bit written online warning travelers about police/motorbike "scams" in Mui Ne. Meaning that police would pull over foreigners, impound their bikes and fine them. Everything I had seen online talked about this being a scam and a common problem.
We love renting a motorbike to get around, and Tom is an excellent driver with a (U.S.) motorcycle license, so I was on the fence when I read all the horror stories online. I did a little research before we came and realized that what many people are calling "scams" are actually the police upholding the law of their country. It is illegal to drive a motorbike in Vietnam without a Vietnamese driver's license.
See more